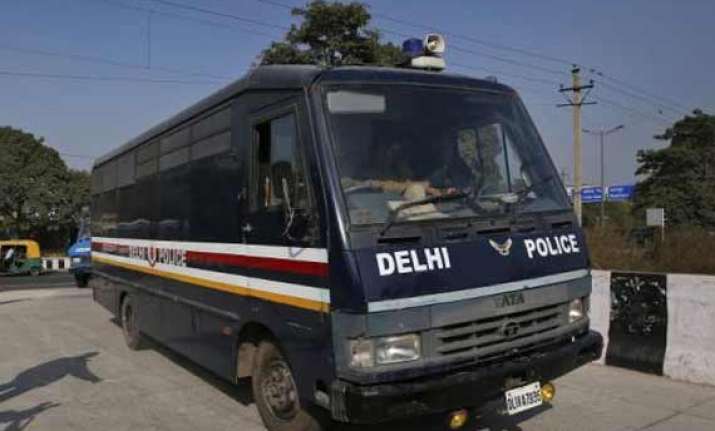 New Delhi: One person was injured when a Delhi Police bus breached the central verge of a road and hit him on the opposite carriageway in central Delhi's Daryaganj area on Saturday evening.
The errant driver, identified as Assistant Sub-Inspector Anil Kumar, has been arrested.
Eyewitnesses claimed that the driver of the bus was drunk, but his medical report was awaited. The incident took place at around 3:30 P.M. when the bus, carrying around 20 policemen, was being driven towards Indira Gandhi Stadium for duty at a sports event.
"Kumar suddenly lost control and the bus hit the central verge and then jumped on to the opposite carriageway.
The injured person, identified as one Sandeep, was on a scooter and headed to New Delhi Railway Station when the incident occurred. He is now undergoing treatment at the LNJP hospital, police said.
A case under Sections 279 and 338 was registered at Daryaganj Police Station. Further investigations are underway, police said.