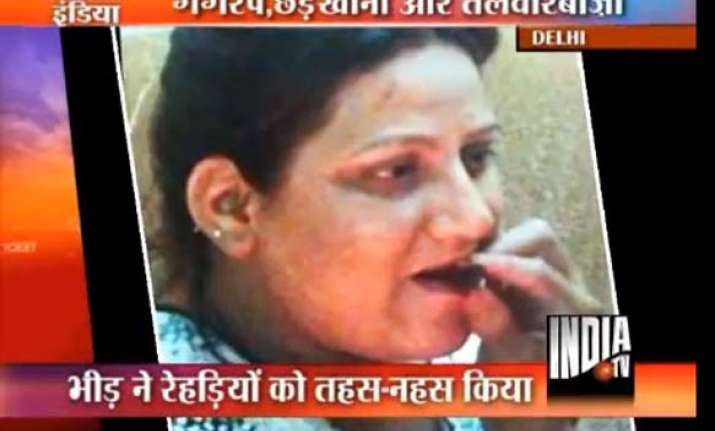 New Delhi, Jul 10: Eve-teasers on Saturday evening bashed up a woman Nisha, after she objected to some local miscreants trying to tease her daughter in Khureji sabzi mandi, local residents said. 

The woman along with her daughter was going near the sabzi mandi (vegetable market) when some vendors, in an inebriated state tried to tease both of them. When Nisha objected to this, one of the vendors got hold of an iron weight and smashed it on her head.

Nisha was admitted to Shanti Mukund Hospital in a critical condition. Later local residents ransacked parts of the sabzi mandi in protest.Police have detained four vendors in this connection.