Follow us on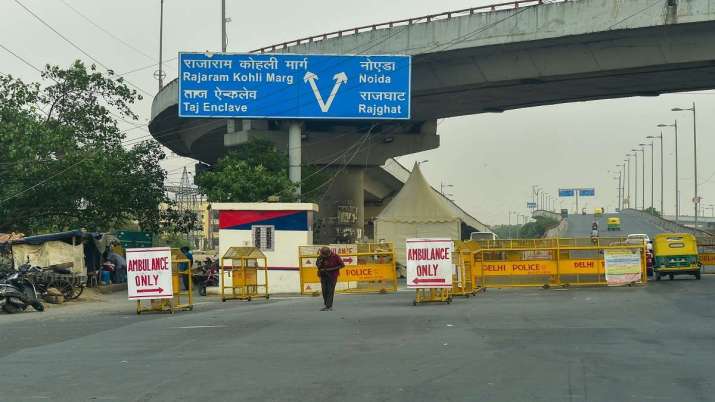 With the Covid-19 positivity rate falling below 2 per cent in Delhi, the city government has decided to begin the unlock process. Addressing the media after meeting L-G Anil Baijal, Kejriwal said that relaxations will be given to businesses from May 31. He said that factories and construction activities will be allowed in the city for one week from Monday.
"It is time to start the unlock process. It should not be the case that people escape coronavirus but die of hunger. We have to maintain a balance between controlling the spread of coronavirus and allowing economic activities," Kejriwal said during an online press briefing.
"At a meeting of the Delhi Disaster Management Authority (DDMA) on Friday, it was decided that the lockdown be lifted gradually. In this process, we have to take care of daily wagers, labourers, migrant workers who come to Delhi from far off areas in search of livelihood," he said.
"Keeping this in mind, it has been decided to open factories and allow construction activities for one week from Monday," he said, adding the government will continue the unlock process every week based on the opinion of experts and the public.
However, if the cases start rising again, we will have to stop the unlock exercise, he added and appealed to people not to step out unless it is absolutely necessary.
The current phase of restrictions in Delhi is set to end on May 31. The national capital city was put under lockdown last month to arrest the spread of the virus. Notably, the positivity rate has dropped to 1.53 per cent in Delhi from 31 per cent in April as the city reported 1,072 fresh cases in the last 24 hours.
Kejriwal had on Wednesday expressed concerns over businesses shutting down due to the lockdown and hinted at the gradual opening of markets.
"The lockdown cannot be extended for an unlimited period since people are suffering and businesses are shutting down. In the coming days, we will have to see how much can be opened up and how it can be opened. But if the reopening is dependent on vaccination, then we don't even know when we will be able to vaccinate all," he had said.
READ MORE: Delhi govt to give Rs 5 lakh compensation for deaths due to lack of oxygen
READ MORE: Patients have right to life, can't be given preference over others, says Delhi HC