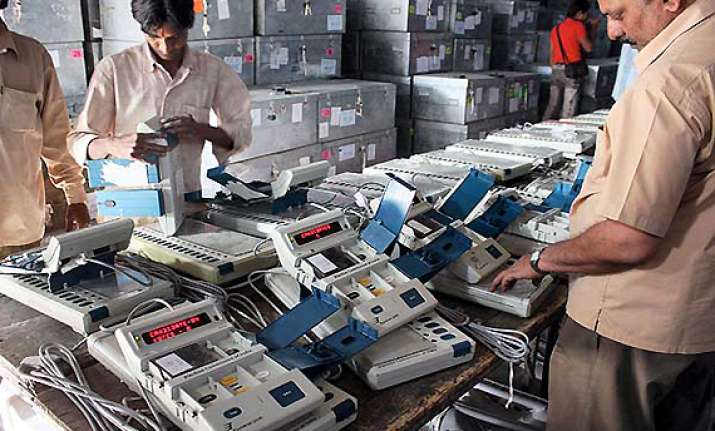 New Delhi, Jan 16: The Delhi High Court is likely to pronounce its verdict tomorrow on a plea of Janata Party President Subramanian Swamy that a paper trail be incorporated to record the votes cast through electronic voting machine (EVMs) or return to the old system of paper ballots.

A bench of Acting Chief Justice A K Sikri and Justice Rajiv Sahai Endlaw, which had reserved its verdict, is expected to pronounce the judgement tomorrow.

Earlier, Swamy and the Election Commission of India (ECI), represented by lawyer Ashok Desai, had concluded the arguments.

The EC should return to the ballot system to avoid tampering as there was lack of transparency in EVMs at the time of polls, Swamy had said.

Either paper printouts should be incorporated in EVMs by the EC or it should return to the ballot paper system as EVMs are not tamper-proof, he said.

European countries like the UK, the US and Japan have rejected them (EVMs) due to their failure and they preferred paper ballots for their elections, he had said.

Seeking the court's direction, he also said "the EVM's brain, micro controller is being manufactured in foreign countries like Japan, which themselves do not use the machine due to its demerits."

The EC, however, opposed the plea saying that returning to the paper ballots would not be feasible as it would require immense expenditure as there are over 73 crore voters here.

"The machine (EVM) accommodates as many as 64 party symbols and because of electronically organised data, the counting became faster," Desai, appearing for the EC, had said.