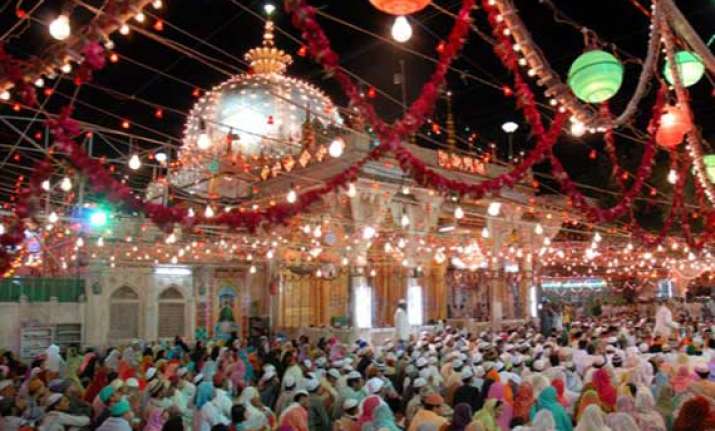 New Delhi: Delhi government has made elaborate arrangements at Burari ground for pilgrims coming from all across India to attend the annual 'Urs' of Hazrat Khwaja Moinuddin Chishti at Ajmer.
The transit camp has been opened up for the pilgrims as a large number of people will start reaching here from April 26. Pilgrims from different states will reach Ajmer Sharif via Delhi.
The city government has been making arrangement for their comfortable stay in transit camp for the last 14 years.
Organized by the department of revenue, the camp will continue for 20 days.
The lieutenant governor Najeeb Jung has already reviewed the arrangements.
As a part of the arrangements, ten shelter halls would be set up each having an accommodation capacity of approximately 250 people.
"There will be proper drinking water and electricity, toilet facilities. Fire fighting mechanism also will be in place. Facilitation counters have also been set by Delhi Transport Corporation and railways to facilitate travelers going for a visit to Amjer Sharif. On an average, we handle around 20,000 pilgrims from all across India," said Dharampal, divisional commissioner and principal secretary of revenue department.