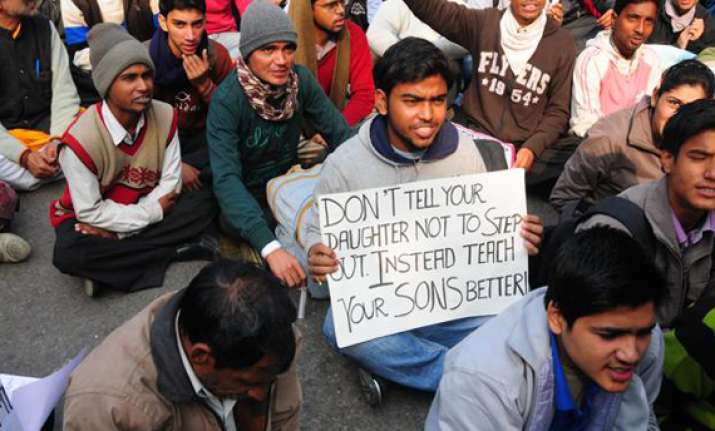 New Delhi, Dec 30 :  The body of the 23-year-old gang-rape victim, who became the focus of prayers and rallying point of an entire nation following her inhuman assault, was cremated here Sunday soon after it was flown in before daybreak from Singapore, officials said. The funeral was a largely private affair attended by close family and a clutch of government officials.
Prime Minister Manmohan Singh and Congress chief Sonia Gandhi were present at the airport at 3.30 a.m. to receive the body of the trainee physiotherapist who was assaulted and gang-raped Dec 16 in a moving bus in the national capital. They consoled the family.
Meanwhile, protests continued for the second consecutive day at Delhi's Jantar Mantar, with protesters giving call for Delhi Bandh on January 3.