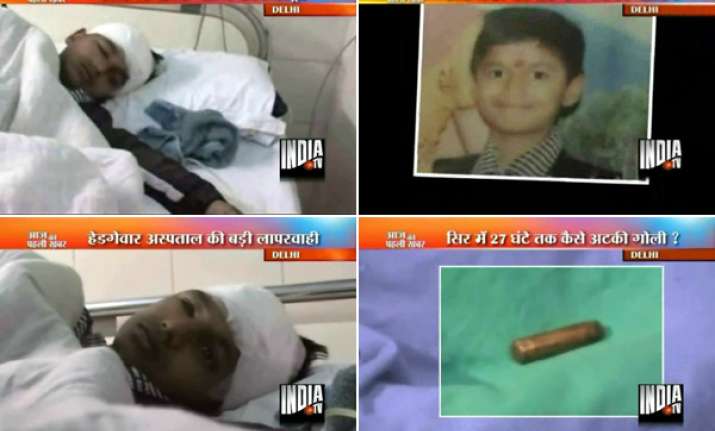 New Delhi, Feb 6: Doctors at a private hospital in Delhi on Sunday managed to extract a bullet lodged inside the skull of a Class 5 student Nakul Bhargava, and sent him home.

The bullet remained lodged inside the boy's skull for 27 hours before it was extracted.

When Nakul was first brought to the government-run Dr Hedgewar Hospital, there was a minor amount of blood coming out of his head. The doctors thought it was a minor injury, and sent him back after first aid.

Two days later, Nakul had severe pain in his head and he complained of vomiting. He was rushed to a private hospital, where an x-ray and CT scan showed a bullet lodged inside his skull.

The incident took place on Feb 2 when somebody shot at Nakul near Sai Baba temple in Jagatpuri. The assailant remains unidentified.

Doctors said, had the bullet moved even an inch ahead, Nakul could have died on the spot.