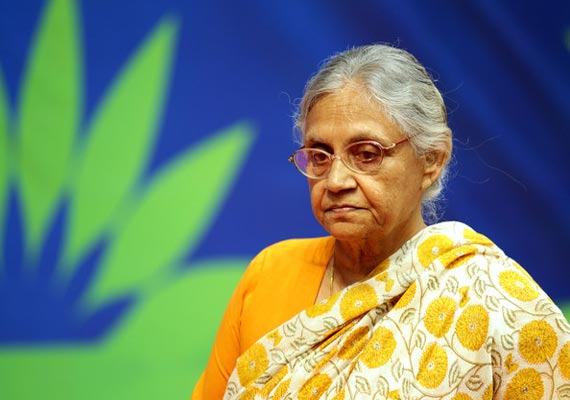 New Delhi, Aug 31: A Delhi court today held as "maintainable" a complaint against Chief Minister Sheila Dikshit and others allegeing their involvement in large-scale corruption during the 2010 Commonwealth Games.
"I find the complaint maintainable," Additional Chief Metropolitan Magistrate Manish Yaduvanshi said.
The court also issued a notice to the Deputy Commissioner of Police (DCP) and Additional DCP of the Economic Offences Wing of Delhi Police to appear in person before it on September 26 with "proper reports" as sought by it (court) on the complaint filed by RTI activist Vivek Garg.
The matter pertains to a complaint filed by Garg through advocate Hari Om Gupta against Dikshit, PWD Minister Raj Kumar Chauhan and former CWG OC chairman Suresh Kalmadi for alleged corruption in CWG-related projects.
The ACMM also pulled up the police for its "deliberate attempt" at causing "unnecessary delay" in filing a reply to certain queries put to it in the matter by the court last year.
The court had in December 2012 asked the police to furnish a query-wise reply on whether the complaint disclosed any cognizable offence and what action has been taken on it. The court had also asked if the complainant had been informed about the opinion for not taking any action on the complaint.
The police had then in its status report said "as the matters related to CWG are already being investigated by CBI, all the complaints have been sent to CBI as the subject matter and allegations in the present complaints are also related to CWG."
The ACMM today said the report filed by the police did not address the queries raised by it.