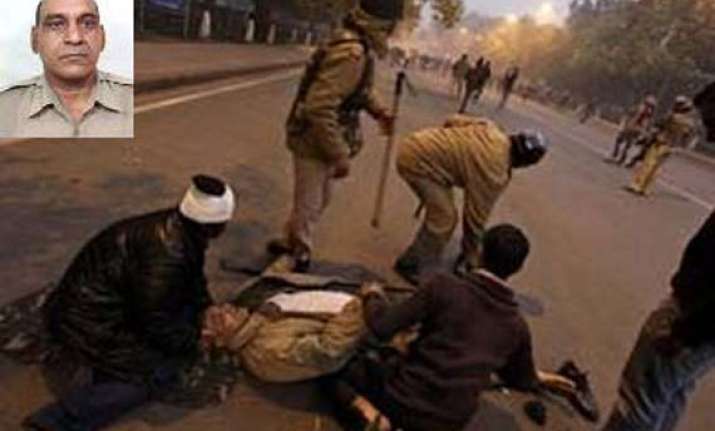 New Delhi, Dec 26 :  With doubts being raised about the cause of the death of a Constable during protests at India Gate, his family today refuted the claims of an eye-wtiness, saying he died after suffering injuries caused in the chaos.
"My father died because of the chaos during the protests at India Gate. Protesters pushed him, they trampled him. He had internal injuries. The claims that he did not receive injuries are false," Tomar's son Aditya said.
A journalism student Yogendra, who claimed to be an eye-witness, contradicted the police version that Constable Subhash Tomar (47) was beaten up by protesters leading to his death, saying he fell down on his own.
Tomar's family claimed that the policeman did not have a history of heart problems.
"Tomar was attacked by protesters. He did not suffer from any heart-related problems," Tomar's relative Naveen Chaudhary said.
Tomar died at Ram Manohar Lohia Hospital yesterday morning after he suffered injuries during violent protests at India Gate on Sunday against the gangrape of a young girl in a moving bus, the police had said.
Blaming the protesters for Tomar's death, his son Deepak had yesterday alleged that protesters brutally beat up his father.
"The public is responsible for this because they beat him up so badly. Can they return my father?" he said.
Tomar's brother Yudhveer Singh had also echoed similar views and said, "What was his fault? He was only doing his job and now he is no more."
The policeman's another brother Devinder Singh had said, "His family has no other source of income. He was very committed to his duty."