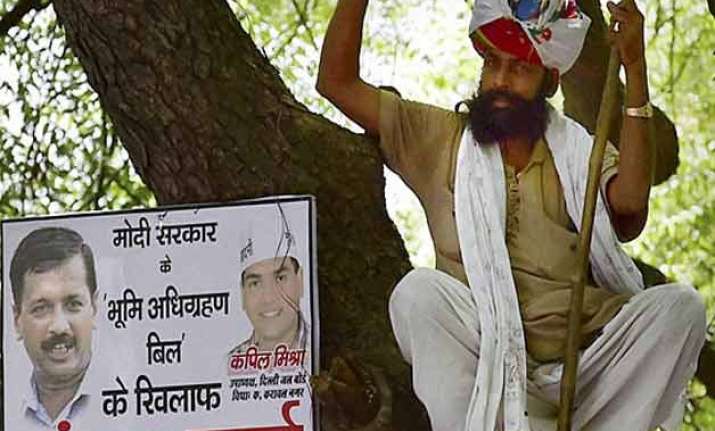 New Delhi: Gajendra Singh, who committed suicide at AAP's rally in Delhi, as mentioned in the suicide note was thrown out of the house by his father and wanted to return back home.  
According to his family members, Gajendra and his father had a spat over Rs. 20,000. After the heated exchange,  Gajendra  moved to Delhi and attended AAP rally.
The farmer is said to have been inspired from Arvind Kejriwal and was expecting the Delhi CM to help him out.
However, according to locals, the authorities are to be blamed for Gajendra's death. His neighbour Arjun Singh says that that the officials did not assess the actual damage to the  crop. Gajendra estimated over 60% of his crops were damaged but authorities say only 26% of the farmer's  crops were ruined in Jhamvada Nangal village.
Additional Collector Kailash Sharma of Dausa said that any farmer in Tehsil is not entitled to compensation for the loss of crops if its less than 33%. His family was upbeat about the marriage of her two nieces after few days.