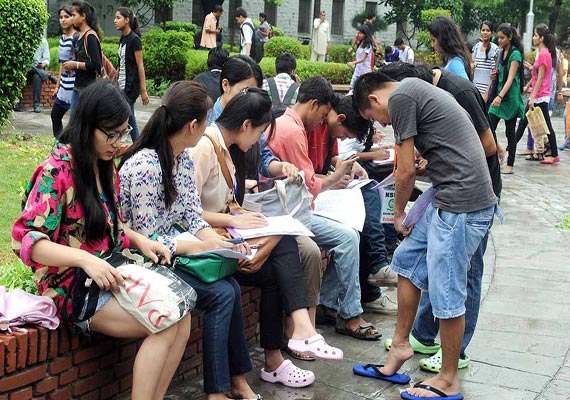 New Delhi, Jul 24: It was a beautiful morning in all the colleges of Delhi University as the freshers came to their institutions wearing glamourous dresses.
Despite a stiff cutoff percentage this year, toppers from Delhi's swanky schools managed to get admissions, and began their new journey in education.
Wearing gorgeous dresses and accessories, carrying fancy bags, the freshers strutted out inside their college campuses.
For many, college life was an opportunity to enter a new phase of life.
Several of the freshers said, they had made preparations in advance for their first day in college.
More than the freshers, the parents had a tough time fulfilling the demands of their offsprings.