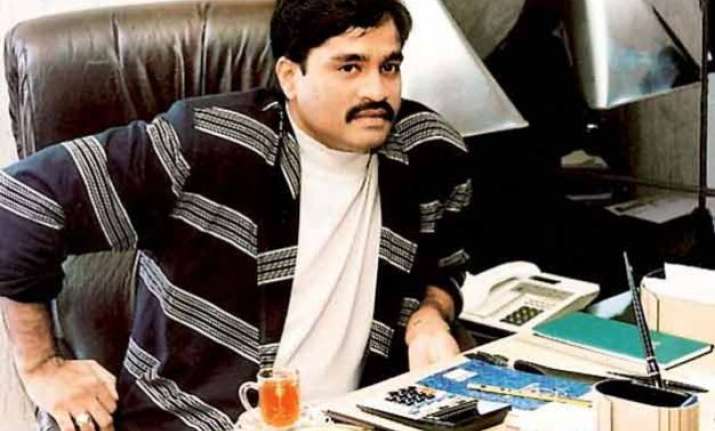 Mumbai: Underworld kingpin Dawood Ibrahim had offered to surrender on terms of his safety as he feared his rival gangs will kill him in India, according to a former CBI DIG Neeraj Kumar who was leading the CBI probe into the 13 blasts that rocked Mumbai on March 12, 1993, leaving 257 people dead and more than 700 injured.
Kumar claimed that, as CBI's lead officer, he spoke thrice to the case's prime accused Dawood Ibrahim, whose crime syndicate came to be known as D-Company.
"I spoke to a jittery Dawood three times in June 1994… He seemed to be toying with the idea of surrendering but had one worry — his rival gangs could finish him off if he returned to India. I told him his safety would be the responsibility of the CBI," Kumar, who is writing a book about the top 10 investigations of his 37-year-long career with the Indian Police Service, said.
Dawood was edgy and said he had no role in the blasts, Kumar said. The claim flew in the face of mounting evidence against the gangster after the blasts.
However, Kumar's seniors who earlier had green signalled the talk abruptly told him to put an end to the phone calls.
"Dawood was worried that his rivals may kill him if he would come back. I played along and told him that the CBI would take care of his safety if he wants to return but before we could actually talk terms of surrender, my bosses in the CBI told me to back off," Kumar was quoted as saying in a Hindustan Times report.
Earlier, Veteran lawyer Ram Jethmalani had also said that after the blasts, India's most wanted man had called him up and said he was ready to surrender but wanted assurances that the Mumbai Police would not torture him and would keep him under house arrest. The government didn't agree to a conditional surrender.
It was Manish Lala, the underworld don's trusted aide whom he relied on for legal matters, who arranged Kumar's phone conversations with Dawood.
"Lala told me that Dawood wanted to surrender to prove his innocence," Kumar, who was with the CBI from 1993 to 2002, said.
Four years later, Lala was gunned down in the streets of Mumbai allegedly by the rival Chhota Rajan gang.
Meanwhile, former CBI director K Vijaya Rama Rao said that no such offer of surrender came from Dawood. "If it's the case, it was not brought in my knowledge. If such offer would have come we would have grabbed him," he said.
"We made lot of efforts to bring him, Govt is still trying to bring him, at no stage the offer was brought to my knowledge," he added.