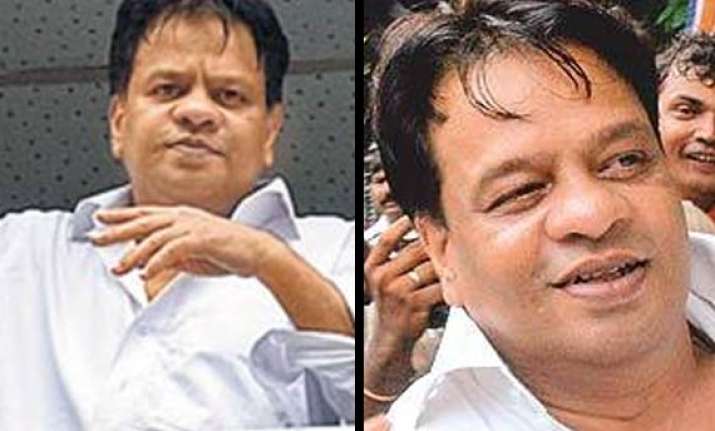 Mumbai, May 18: Mumbai police on Wednesday gave the entire incident of firing a new angle by saying that Dawood Ibrahim's brother Iqbal Kaskar  was not present when unidentified assailants shot at his vehicle killing one person.

DCp(Operations) Rajkumar Vhatkar told reporters on Wednesday: "According to our information, Kaskar was not in the vehicle when the shootout took place. Only his driver and bodyguard were present at the spot."

Vhatkar said Kaskar's driver Arif Syed Abubaker, 45, lost his life due to a bullet injury.

 'Arif Syed sustained bullet injuries in the chest and succumbed soon afterwards,' he said.

Mumbai Police also detained two more people, Syed Bilal Mustafa Ali and Inderlal Bahadur Khatri, Wednesday in connection with the attack on Kaskar.

Two others who allegedly carried out the attack were nabbed by police late night, soon after the incident.

Wanted in connection with a murder case and land-grabbing cases, including the Sara-Sahara Shopping Complex, Iqbal was extradited from Dubai in 2003. However, he was later acquitted in the cases for lack of evidence.

Meanwhile, a Mumbai court today remanded  the two men arrested to police custody till May 26.

The accused, identified as Syyed Ali (29) - a resident of Mumbra, and Indra Khatri (27) - possibly from Nepal, were yesterday caught by locals while trying to flee from the spot near J J Hospital where the firing incident took place.

The  Mazgaon court , where the duo was produced was turned into a fortress as over 100 policemen, a Bomb Disposal and Detection Squad (BDDS) and Quick Response Team ( QRT )) personnel were stationed there.

JJ Marg Police had recovered three firearms, 5 empty shells and some cartridges from the accused and the officials suspect involvement of four more persons in the attack, and fear that it may trigger a gang war in the city, sources said.