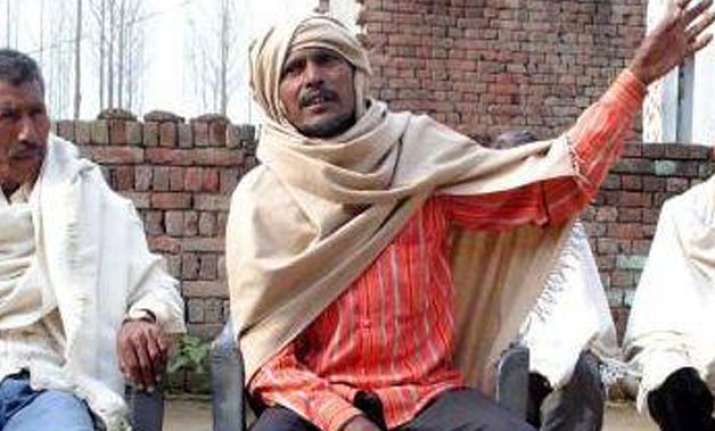 Meerut: A Dalit in Moga village of Meerut, earlier known as Shyam Singh converted himself to Islam a fortnight before, alleging that he was denied access to the nearby temple.
Declaring himself as 'Azad' now, Shyam hailing from the Dalit Valmiki community of Moga is a landless laborer. He said that he didn't convert his faith only because his community was denied to perform puja in a nearby Valmiki temple but also because of the "continuous threats of harassment" from the local law and order officials after he persisted with his demand to have the right to perform puja.
The prominent temple located in the nearby Baghpat village is controlled by the dominant Yadav community and the priests had problems with Valmikis performing puja.
After their efforts to get equal rights failed, they announced that they would convert to Islam.
Last week, Shyam and his family were booked by the Meerut administration for "disturbing peace and communal harmony" by persisting with their demand to perform puja at the temple and the announcement about converting to Islam.
In November, last year Shyam and his community were told by the priest that they do not have the rights to perform puja at the temple.
Deprived of their basic civil liberties, Shyam petitioned the District Magistrates of Baghpat and Meerut, and the National Commission for Scheduled Castes and Scheduled Tribes. He even petitioned the Prime Minister's Office.
He said, "What is the point in being a Hindu and having this sacred thread around my wrist if I can't even enter a temple and perform puja."
Around 100 other Valmikis of his village are scared and don't want to raise the issue. They are rather thinking to migrate to some other part of the State to escape official harassment while Shyam has plans to migrate to Nepal.
"All of them wanted us not to convert to Islam, but none of them want us to get equal status among Hindus. This is how we have historically and traditionally been cheated," said Shyam while giving interview to Hindustan Times.
To this, sub-divisional Magistrate of Baghpat, Rajendar Singh told a news daily that Valmikis were denied to perform the puja in their own style as it was a "new" religion.