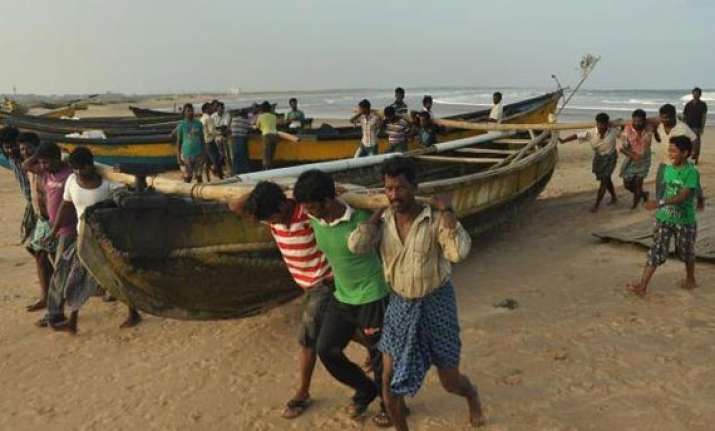 Visakhapatnam: Army jawans from  Bison division of Indian Army moved to Srikakulam and Visakhapatnam districts late Friday night to assist the  district administrations in relief and rescue operations.
"Four teams consisting  of nearly  500 army men moved to coastal district with relief material and medical arrangements," a defence release said in Visakhapatnam.
The columns are equipped with mechanical power boats,
life jackets and life saving medicine, it added
The Srikakulam Collector has already ordered closure of shops and various institutions and also controlled movement of vehicular traffic as wind speed is expected to be very high.
As many as 52,000 residents were today evacuated and 25,000 people accommodated in cyclone shelters in Srikakulam district.