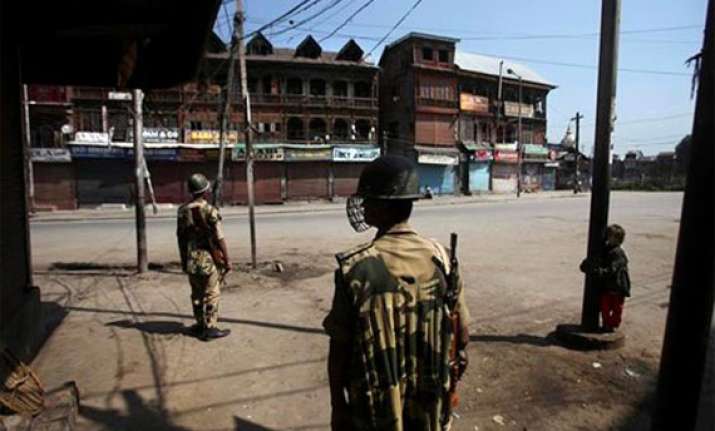 Srinagar, Dec 28: Curfew was today imposed in Pulwama town of south Kashmir following clashes between protesters and security forces after the death of two militants in a gunfight.
"Curfew has been imposed in Pulwama town as a precautionary measure to maintain law and order," Deputy Commissioner Pulwama Shafat Noor told reporters here.
He said there was apprehension of protests after the Friday congregation prayers, necessitating the imposition of prohibitory orders in the town.
Seven civilians were injured when the security forces opened fire to chase away stone-pelting protesters as they were evacuating their colleagues injured in an encounter with militants in a nearby village.
Two Lashkar-e-Taiba (LET) militants were killed in the gunbattle.
Noor said a magisterial inquiry will be conducted into the incident that led to the firing by security forces in the town and consequent injuries to the civilians.
Two of the seven injured civilians were referred to SKIMS hospital for specialised treatment, the official said, adding that their condition is stated to be stable now.