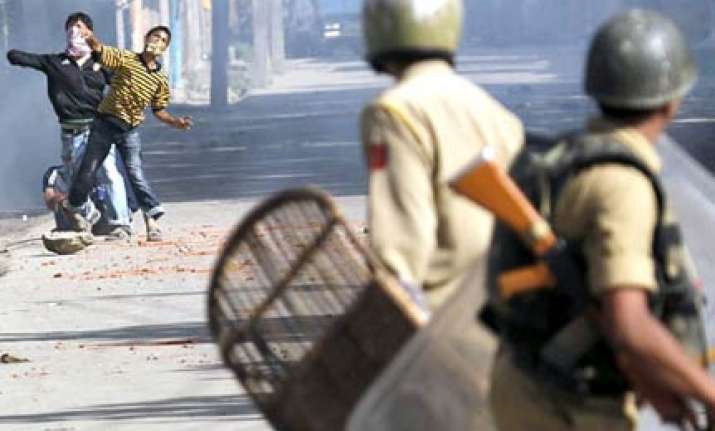 Srinagar, Oct 12 : Authoritieson Monday night imposed curfew across Kashmir Valley to foil the proposed march to Hyderpora called by hard line faction of Hurriyat Conference tomorrow , officials said here. "Curfew has been imposed across Srinagar district," District Magistrate Srinagar Mehraj Ahmad Kakroo told PTI.  
Police vehicles, fitted with public address system, announced imposition of curfew and asked people not to violate the restrictions. Anyone violating the curfew will be dealt with strictly, the police warned.  
A police spokesman said the authorities have decided to impose Valley-wide strict curfew restrictions tomorrow following 'Hyderpora Chalo' call given by separatists.  
However, security forces have been asked to allow those students appearing in the Board examinations and the concerned staff with the examinations on production of their admit cards and identity cards, the spokesman said.  
Underground separatist leader Masrat Alam has called a march to Hyderpora residence of chairman of hardline Hurriyat faction Syed Ali Shah Geelani who has been under house arrest for nearly one month now. PTI