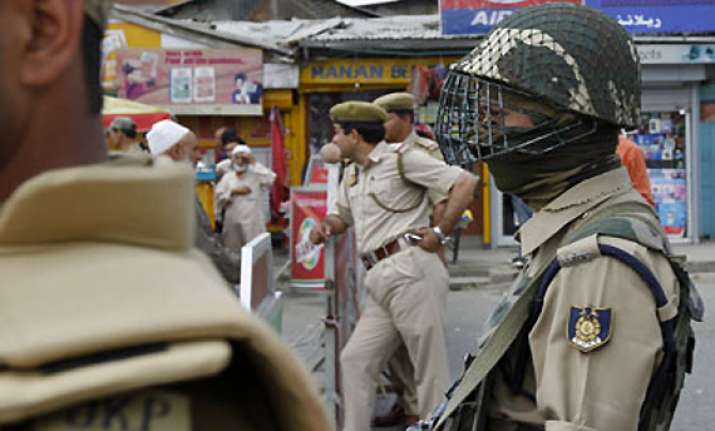 Jammu, Mar 11: In a bid to defuse communal tension, authorities today initiated dialogue with civil society groups of two communities even as curfew continued for the fourth day in the border town of Rajouri in Jammu and Kashmir.

"The curfew is being continued for the fourth consecutive day today in Rajouri," SSP Vijay Singh Sambyal said. He said there was no untoward incident reported from anywhere in the district so far and the situation is under control.

Authorities had given one and half hour long curfew relaxation yesterday in the outskirts of Rajouri town. Police and civilian authorities today initiated dialogue with members of both the communities to bring normalcy in the town.

Meetings with both the communities were held and we hope to resolve the issue soon, the SSP said.

Additional security personnel have been deployed in sensitive areas of the town to maintain peace and tranquillity, he said adding that patrolling in sensitive areas is on.

Police as a precautionary measure had imposed curfew in the town on Thursday after some unidentified persons pelted stones at a religious procession, prompting security personnel to lob tear gas shells to disperse them.

"We have already detained 13 persons in connection with the incident for questioning," SSP said adding 3 more were detained for violation of curfew.

The stone-pelters were protesting against a recent remark of VHP international president Praveen Togadia, which they claimed had hurt the sentiments of a particular community.