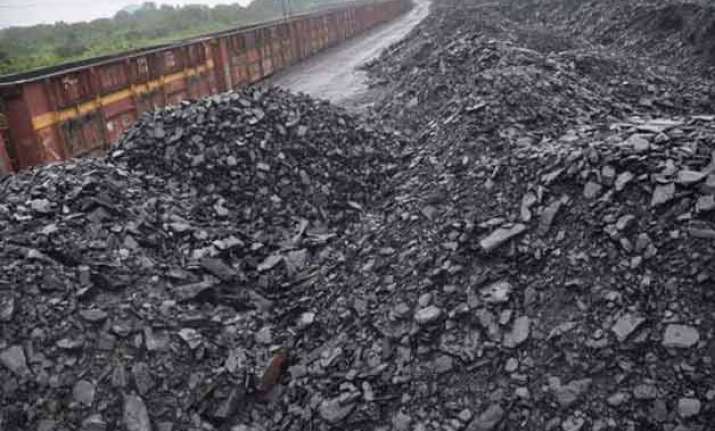 New Delhi: Jharkhand Ispat Pvt Ltd (JIPL) and its two directors R C Rungta and R S Rungta were today ordered to be put on trial in a coal scam case by a special court which said prima facie charges of cheating, conspiracy and forgery were made out against them.
Special CBI Judge Bharat Parashar ordered framing of charges against the three accused for the alleged offences under section 120-B (criminal conspiracy) read with 420 (cheating), 467 (forgery of valuable security), 468 (forgery for the purpose of cheating) and 471 (using a forged document as genuine) of the IPC.
"Charges are made out," the judge said and posted the matter for March 16 for formal framing of charges against the three accused.
The three accused were ordered to be put on trial in a case pertaining to the alleged irregularities in allocation of North Dhadu coal block in Jharkhand.  On February 18, the court had reserved its order on framing of charges against the accused.  Earlier, CBI had alleged that JIPL and its officials had misrepresented facts regarding land required for establishing their proposed end use project as well as its installed capacity.
CBI has charge sheeted JIPL, its two directors and others in the case pertaining to allocation of coal block to the accused firm.
The accused had raised jurisdictional issue contending that as no offence punishable under the Prevention of Corruption Act was there in the case, the matter should be heard by a magisterial court.
CBI had said that in its initial application, JIPL had stated that one kiln of 100 tonne per day was in operation and two kilns were to be commissioned in April 2004, but in its agenda form, the firm said three kilns of 100 tonne per day were in operation and eight others were under installation.  
Besides Rungtas and JIPL, two private persons - Ramabatar Kedia and Naresh Mahto - were also summoned as accused in the case but they have died. CBI had submitted a verification report regarding their death after which the court had abated the proceedings against them.
In its charge sheet, CBI alleged that it had found in the probe that JIPL had "grossly misrepresented" a number of aspects before Ministry of Steel (MoS) and Ministry of Coal (MoC) to inflate their claim, thereby inducing MoC officers and the screening committee to allocate coal block to them.  
In its charge sheet, CBI had also claimed that no efforts were made by the screening committee to verify the applicant firm's claims, while the MoS also did not develop any methodology to assess the applicant companies.