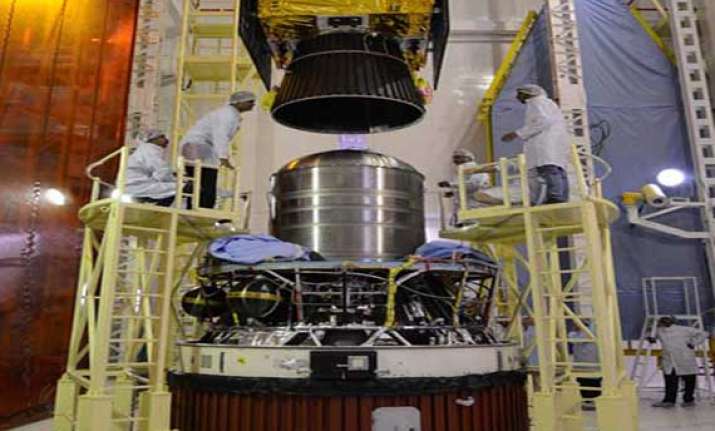 Bangalore: Countdown has begun  for the launch of  country's second satellite for Indian Regional Navigation Satellite System IRNSS 1-B.
The 58-and-a-half hour countdown commenced  at Satish Dhawan Space Centre, Sriharikota today at 6.44 AM.
According to ISRO officials, the spacecraft has been integrated with the launch vehicle and global checks are in progress. The launch of the satellite is scheduled at 5.14 PM on April 4.
IRNSS-1B is India's second regional navigation satellite system. This will be the twenty sixth flight of Polar Satellite Launch V, including Chadrayaan-1, GSAT-12, and Mangalyaan or Mars Orbiter Spacecraft mission.
This indigenous satellite will reduce India's dependence on GPS used by the United States and the Russian GLONASS.
This is the second of the seven satellites planned for Indian Regional Navigational Satellite System (IRNSS).
It will be launched into a sub Geosynchronous Transfer Orbit.