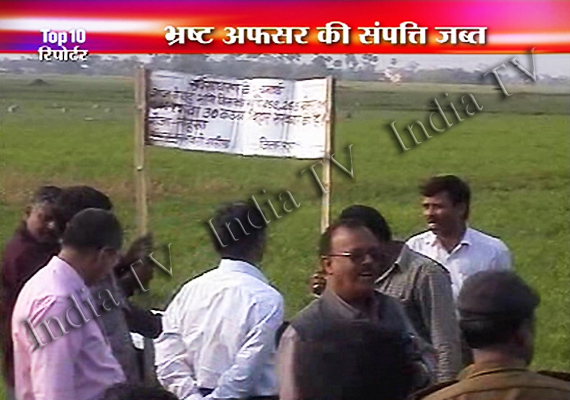 Patna, Feb 29: Following the much-hyped confiscation policy of Bihar government, state officials on Wednesday seized plots of land of Bhola Prasad, former District Forest Officer of Kaimur.

The Forest Officer's plots in the Bahadur Pur and Chitkohra areas were seized by Patna administration officials on court orders.

Earlier, 30 katha plots of land, located in and around Phulwari Sharif area, were seized by officials on court orders yesterday.

The official is accused of amassing assets worth Rs.61.62 lakh, disproportionate to his known sources of income.

A vigilance case was lodged against him for amassing the assets disproportionate to his known sources of income. The assets, as per a vigilance probe, include five plots in the Bihar capital.

In September, a primary school was opened in the confiscated three-storey house here of Shiv Shankar Verma, a former minor irrigation secretary.

He became the first officer to face such action under the Bihar Special Courts Act, 2009.