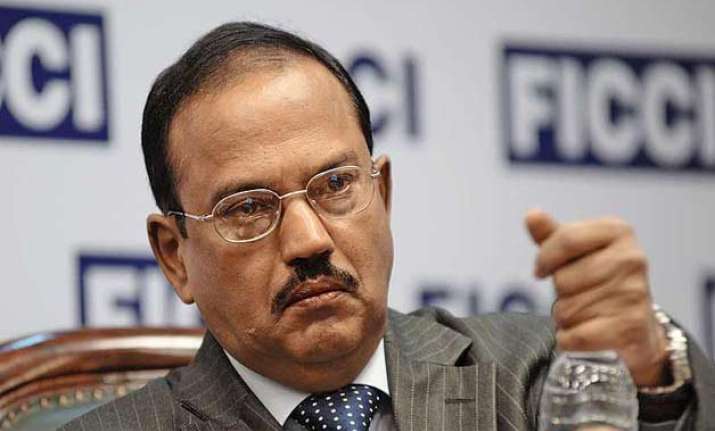 New Delhi: National Security Advisor Ajit Doval in his meeting held with Cabinet Ministers with sensitive charges in December last year, had cautioned them against leakage of sensitive documents and classified information.
That was a follow-up of his letter dated October 13, 2014, on the same issue to Cabinet Secretary Ajit Seth.
However, the government had no answers when the letter to Seth itself got leaked and its contents appeared in a prominent New Delhi-based newspaper.
According to a report in Economic Times, the leaks were set in motion somewhere after the December meeting. CCTV cameras were installed in various ministries including the oil ministry  — the most favourite haunts of touts and lobbyists — soon after.
The latest events showed that even CCTV cameras were disabled to a good extent. Sources say that this was just the beginning of the probe and it was likely to go up to senior level to include some bureaucrats of the rank of joint secretary.
However investigators say that the kind of information and documents that the middlemen had access to could not have been obtained without the involvement of senior bureaucrats of the ministry. So far only junior employees of business houses had been arrested but sources said that there was a "strong possibility" of some senior executives being summoned for questioning in the next few days.
Doval had earlier warned the ministers about the nexus between the journalists, corporate middlemen and government officials.
They were also asked to crack down on the middlemen roaming in these ministries as PROs of big corporate houses or representatives of dubious media publications.