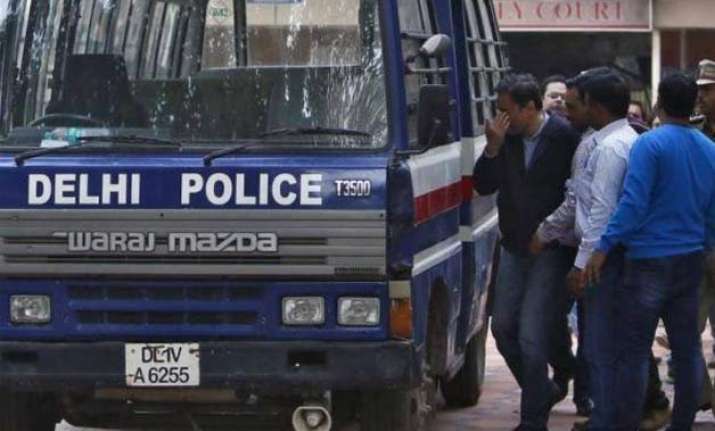 New Delhi: Delhi Police informally questioned Reliance Industries Limited president (corporate affairs) Shankar Adawal in corporate espionage case on Thursday.
The police seized Adawal's computer during a quiet raid at his office, according to a report published in Times of India.
The crime branch of Delhi police had arrested five persons on the charge of stealing classified documents of the petroleum ministry on February 19.
Sensitive documents have reportedly been leaked from the petroleum, power and coal ministries in recent times. READ MORE
The offices of two other energy companies were also raided and documents seized.
Adawal will soon be summoned formally for interrogation over the theft of classified information from central ministries. The cops will expectedly ask 20 questions related to the case.
The police brass remained tightlipped on the issue. Despite several attempts to contact him, Adawal did not comment on the developments.
Cops believe that a few senior-level executives of energy companies, whose employees have been arrested, played a role in the theft of documents from ministries. Police have said in the court that these companies made windfall gains due to the leaked data.
The home ministry and the Intelligence Bureau have been taken into confidence over the imminent questioning of senior corporate executives in the case.
The 2002 case, in which RIL executive Shankar Adawal and AN Sethuraman were arrested, related to the recovery of classified documents from RIL's corporate office. Subsequently, a case was registered against the executives under the Official Secrets Act.
The court had then also issued non-bailable warrants against group president V Balasubramaniam. A lower court had ordered framing of charges against RIL and the three alleged lobbyists. RIL, in turn, had challenged the order in the high court, where the matter is pending.