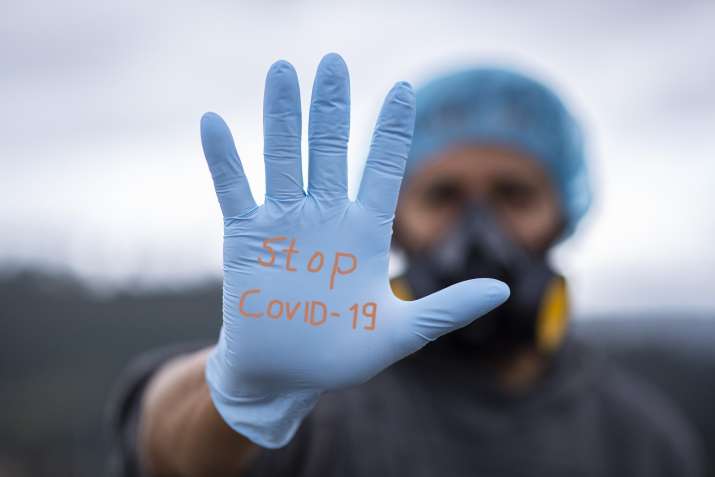 The number of people in India who have defeated coronavirus has now surged past 50,000. As per the latest figures issued by the Ministry of Health & Family Welfare (MoHFW), the total number of people who have recovered after contracting the virus now stands at 51,784. 
As of Saturday, coronavirus recovery rate in India stands at 41. 39 per cent. 
Maharashtra, the state with the highest number of COVID-19 cases in India (44,582), has seen 12,583 people recover from the illness. The recovery rate in Maharashtra currently stands at 28.22 per cent.
On the other hand, the fatality rate in India has dropped below 3%. As per latest figures the fatality rate in the country stands at 2.97 per cent. 
India currently has the 11th highest coronavirus case tally in the world. The doubling rate in the country, though, has crossed 13 days.
| Name of State / UT | Total Confirmed cases* | Cured/Discharged | Deaths** |
| --- | --- | --- | --- |
| Andaman and Nicobar Islands | 33 | 33 | 0 |
| Andhra Pradesh | 2709 | 1763 | 55 |
| Arunachal Pradesh | 1 | 1 | 0 |
| Assam | 259 | 54 | 4 |
| Bihar | 2177 | 629 | 11 |
| Chandigarh | 218 | 178 | 3 |
| Chhattisgarh | 172 | 62 | 0 |
| Dadar Nagar Haveli | 1 | 0 | 0 |
| Delhi | 12319 | 5897 | 208 |
| Goa | 54 | 16 | 0 |
| Gujarat | 13268 | 5880 | 802 |
| Haryana | 1067 | 706 | 16 |
| Himachal Pradesh | 168 | 59 | 3 |
| Jammu and Kashmir | 1489 | 720 | 20 |
| Jharkhand | 308 | 136 | 3 |
| Karnataka | 1743 | 597 | 41 |
| Kerala | 732 | 512 | 4 |
| Ladakh | 44 | 43 | 0 |
| Madhya Pradesh | 6170 | 3089 | 272 |
| Maharashtra | 44582 | 12583 | 1517 |
| Manipur | 26 | 2 | 0 |
| Meghalaya | 14 | 12 | 1 |
| Mizoram | 1 | 1 | 0 |
| Odisha | 1189 | 436 | 7 |
| Puducherry | 26 | 10 | 0# |
| Punjab | 2029 | 1847 | 39 |
| Rajasthan | 6494 | 3680 | 153 |
| Tamil Nadu | 14753 | 7128 | 98 |
| Telengana | 1761 | 1043 | 45 |
| Tripura | 175 | 152 | 0 |
| Uttarakhand | 153 | 56 | 1 |
| Uttar Pradesh | 5735 | 3238 | 152 |
| West Bengal | 3332 | 1221 | 265 |
| Cases being reassigned to states | 1899 |   |   |
| Total# | 125101 | 51784 | 3720 |