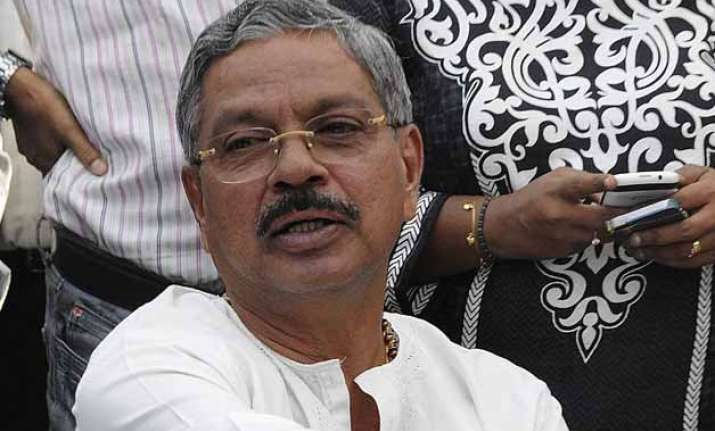 New Delhi: Chief Justice of India (CJI) HL Dattu today downplayed the controversy over holding a judges' conference on Good Friday saying the issue 'will be settled within the family'.
"I am the head of the family...if one member questions me, we will settle it ourselves," he told reporters in an informal interaction after Prime Minister Narendra Modi inaugurated the joint Conference of Chief Justice of High Courts and Chief Ministers.
He was reacting to the letters written by Supreme Court judge Justice Kurian Joseph in which the latter had expressed his displeasure on the conference being held on a holy day.
ALSO READ: Nothing wrong in working on Good Friday, Jesus will bless them: Justice KT Thomas
The CJI, while terming the episode 'unfortunate' said that the two-day affair on Friday and Saturday was actually not a 'conference' but a meeting where judges discuss among themselves issues and problems related to the judiciary.
He said, "As judges do not get time to interact with each other, such meetings are held periodically where important issues are discussed."
ALSO READ: Upset over conference on Good Friday, SC Judge Kurien to skip PM's dinner
He said while all Supreme Court judges are invited, the attendance of top three Apex Court judges -- the CJI and two senior-most judges in this case Justice TS Thakur and Justice AR Dave -- is mandatory.
The last such event was organised on April 7, 2013. 
In his letter to the Prime Minister, Justice Joseph had said: "Irrespective of the religion, Diwali, Holi, Dussehra, Eid, Bakrid, Christmas, Easter etc. are great days of festival celebrations in the neighbourhood. Your good self would kindly appreciate that no important programmes are held during sacred and auspicious days of Diwali, Dussehra, Holi, Eid, Bakrid etc., though we have holidays during that period as well."
"I regret my inability to attend the event as the Conference coincides with the Good Friday ceremonies. Good Friday is a day of great religious significance to us, marking the crucifixion and death of Jesus Christ," he had said.