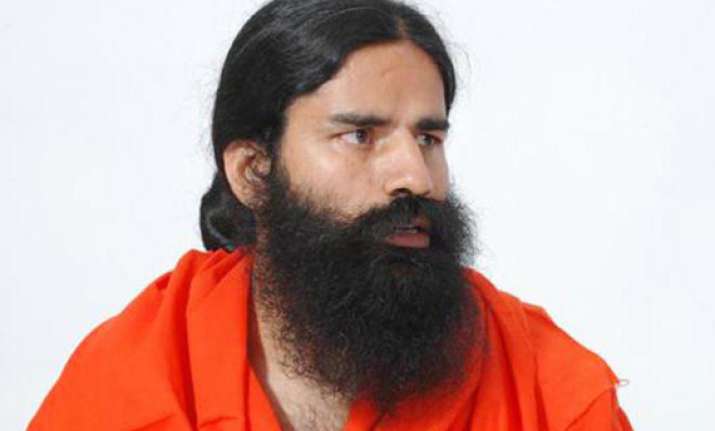 Kolhapur (Maha):  Yoga guru Baba Ramdev yesterday said that Congress would not win more than 50 seats in the ongoing Lok Sabha elections.
Addressing a press conference here with Shiv Sena president Uddhav Thackeray, Ramdev announced his support to the 'Maha-yuti'—the opposition alliance of Sena, BJP and three other parties—in Maharashtra.
'Congress cannot expect victory on more than 50 seats,' Ramdev said. Industrialist Rajkumar Dhoot too was present on the occasion.
To a question, Ramdev said AAP leader Arvind Kejriwal had become a stooge of the Congress. 'He has given up the issue of corruption and embraced the issue of communalism,' he said.
To a question about controversy over BJP's prime ministerial candidate Narendra Modi revealing his marital status for the first time in his election affidavit, Uddhav Thackeray said: 'If Modi's wife does not have any problem with that, what is the issue for the press here?'