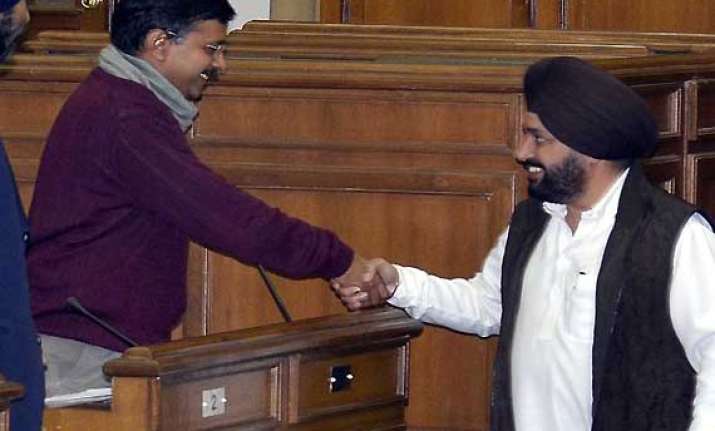 New Delhi: Delhi state Congress chief Arvinder Singh Lovely today threatened to oppose AAP government's Jan Lokpal Bill in the state assembly.
Lovely said, the bill was being brought with political motive. He told reporters that the Congress Legislature Party has decided not to extend support to this bill.
"We will meet the Lt Governor since he is the custodian of our rights. Without taking the Lt Governor's permission on the financial implications, this bill is being brought", Lovely said.
Lovely alleged that some officials of Delhi government are being threatened, while some other officials are being asked to bypass the law. "We warn such officials that we will be keeping an eye on them", he added.
The Congress said, the Kejriwal government had no powers to convene the Assembly in an open session. "This is against the rules. According to rules, the hall, corridor and Speaker's room are considered part of assembly. Secondly, the MLAs have freedom of speech and right to vote. If 10,000 supporters of one party gather at one place, how can the MLAs speak and/or vote fearlessly."