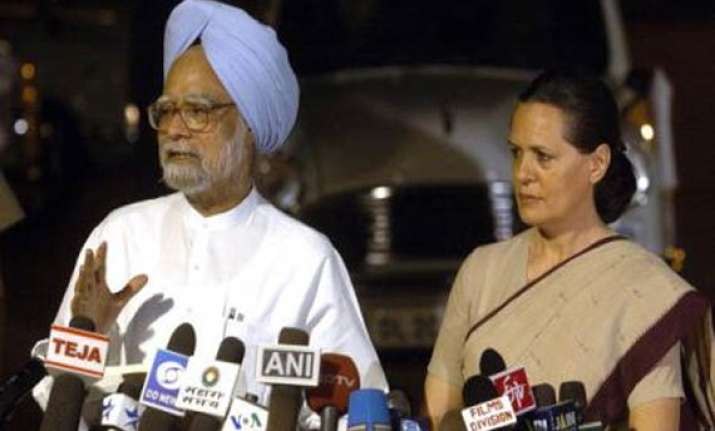 New Delhi, Dec 15: Congress today dismissed as "speculative" reports suggesting that the Union Cabinet's delay in clearing the Food Security Bill has angered UPA chairperson Sonia Gandhi.

"There have been speculative reports in some newspapers in this regard. We do not want to comment on them", party spokesman Manish Tewari told reporters.

He said Congress was for the measure so that it could help the needy. "We would like the government to take appropriate measures for the purpose", he said.

His remarks came close on the heels of reports that Gandhi is learnt to have taken up the issue with Prime Minister Manmohan Singh, upset over the stalled Bill.

Amid reports that two UPA allies, Nationalist Congress Party (NCP) and Trinamool Congress had joined hands to thwart the cabinet clearance for the Bill, she met the Prime Minister to discuss the matter.

NCP feels the legislation will push up food subsidy by at least Rs.35,000 crore. Besides, the government will have to arrange for 63 million tonnes of food grain. Trinamool Congress wants more time to study the Bill.

Sources said that during the meeting with Singh, Sonia had enquired whether the allies' reservations on the Bill were addressed when the EGoM (empowered group of ministers) discussed the legislation.

She apparently told the PM that there was no point in "giving false promises to people". If the government was not keen on bringing the legislation, they should tell that to the people, the Congress president is believed to have told Singh.

Sources said a special meeting of the cabinet is expected on Sunday when the Food Security Bill will be taken up again.

"A special cabinet meeting will take place on Sunday, which is what I understand. We will discuss the matter because this is a major Bill. Discussions have to be more threadbare," Food Minister K. V. Thomas had said on the sidelines of a function on procurement, said.

On Wednesday, Sonia also spoke to Thomas who is considered to be a close aide of the UPA chairperson.