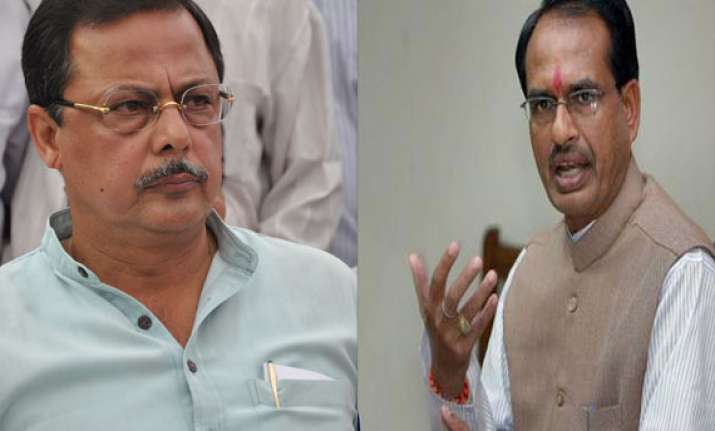 Bhopal: Opposition Congress yesterday alleged violation of Model Code of Conduct by Madhya Pradesh Chief Minister Shivraj Singh Chouhan and two other BJP leaders, a charge denied by the ruling party.
Leader of Opposition Ajay Singh claimed Chouhan's official residence here was used for election-related activities on October 5, hours after Assembly poll date was announced, in violation of the Model Code of Conduct.     
In a complaint to the State Chief Electoral Officer, he said Chouhan held a meeting with State BJP President Narendra Singh Tomar and Organising Secretary Arvind Menon to discuss ticket distribution for the November 25 Assembly poll.     
Once code of conduct comes into force, the Chief Minister's official residence can't be used for election- related activities, the Congress leader said.     
Madhya Pradesh BJP spokesman Deepak Vijayvargiya said there was no truth in Ajay's charges.    
Ever since the code came into force, no election-related meeting had been organised at the Chief Minister's official residence, he told PTI.     
uch meetings are held at party office, Vijayvargiya added.