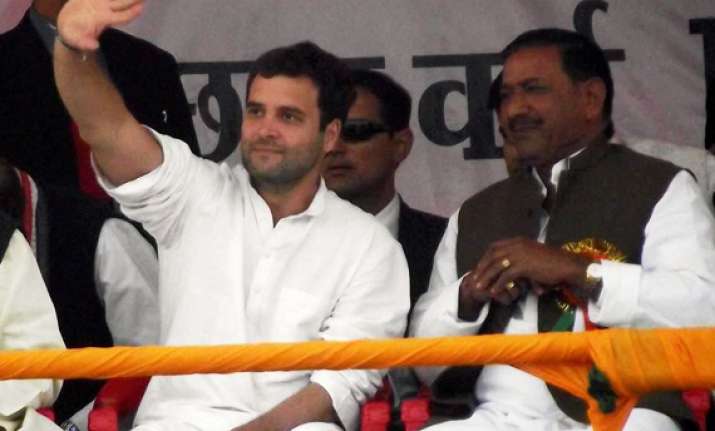 Saharanpur (UP), Dec 30: As the Lokpal Bill failed to get Parliament's nod, Rahul Gandhi today said Congress will not rest till a strong law is passed and slammed the BJP, saying those who used to talk about India Shining defeated the proposed legislation.

"Those who used to talk about India Shining defeated a strong Lokpal," Rahul told an election rally here.

He said he was of the view that the strongest Lokpal will be one with constitutional status.

"But they defeated it in Lok Sabha and when asked by reporters, they said did so as it was Rahul's dream. This is not Rahul's dream but the dream of the country's youth and we will rest only after brining it," he said.

He recalled that his father Rajiv Gandhi also met with same fate when he had introduced a Constitution amendment bill to provide constitutional status to Panchayati Raj institutions.