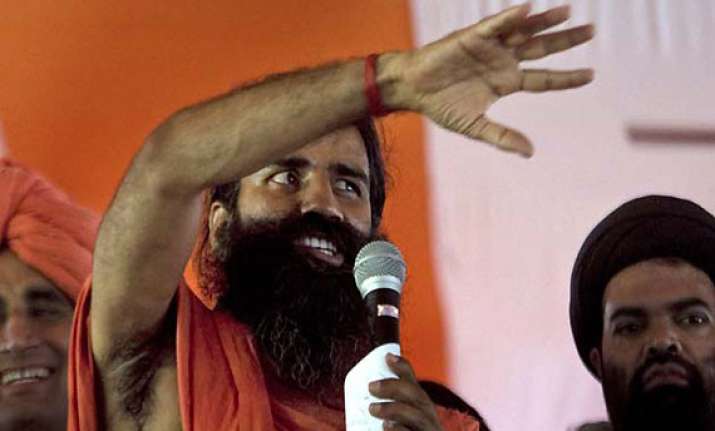 Allahabad, Nov 15: Yoga guru Baba Ramdev today said the Congress was the only political party which had problems with his crusade against corruption. 

"The Congress seems to be the only political party which has problems with my drive against graft, my efforts to bring back black money stashed away in tax havens abroad," he said.

"It is not (Chief Minister) Mayawati but Maya (black money) stashed away abroad that is responsible for the plight of the poor," Ramdev told reporters here. 

Referring to Congress leader Rahul Gandhi's remarks relating to people of Uttar Pradesh at a rally yesterday, he said "the crown prince should know that more than 80 per cent people of the country are living like beggars."

"If he does some soul searching, he will come to know which political party is most responsible for all this," the yoga guru said.

Kickstarting his party's campaign for the coming assembly election in UP from Phulpur, Gandhi said "people of Uttar Pradesh are appreciated for their hard work, wherever they go in search of job....How long will you beg in Maharashtra (for work)? ..."

"I have only three demands—bring back black money from abroad, abolish all currency notes of high denominations and all taxes, and keep a modest transaction tax in place," Ramdev said.

He said he would get surveys conducted to demonstrate the extent of public support enjoyed by his proposed measures.