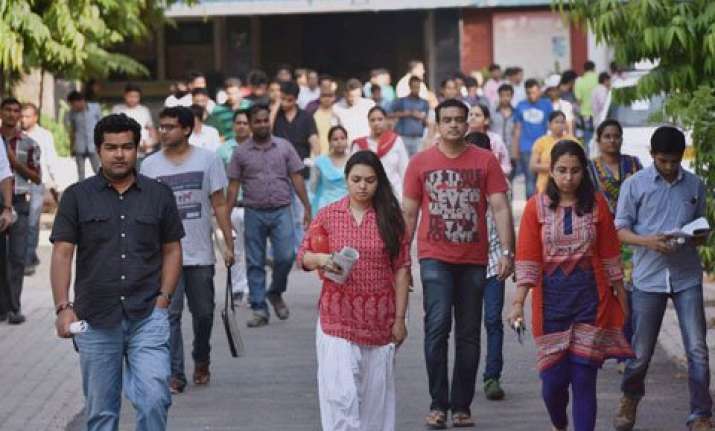 New Delhi: A three-member committee has submitted its report on issues relating to Hindi translation in various examinations conducted by Union Public Service Commission (UPSC).
The committee under the chairmanship of Prof Purushottam Agrawal, former member of the UPSC, was formed following complaints of alleged errors in Hindi translation of questions asked in different examinations, including the prestigious civil services examination to select IAS, IPS and IFS among others, conducted by the Commission, official sources said.
The details of the committee report was not immediately known.
The committee was mandated to look into various issues relating to the Hindi translation in the bilingual question papers of various examinations conducted by the Commission and to develop an appropriate system, the sources said.
The report of the committee has been submitted and is under examination of the Commission, they said.
When contacted by PTI, Prof Agrawal said the committee has completed its task and the report has been submitted to the UPSC.
"We have submitted the report to the Commission last month," he said, without divulging any details.
The committee led by Agrawal had Prof S K Sopory, Vice Chancellor of Jawaharlal Nehru University and Prof A K Singh of Indira Gandhi National Open University (IGNOU) as members.