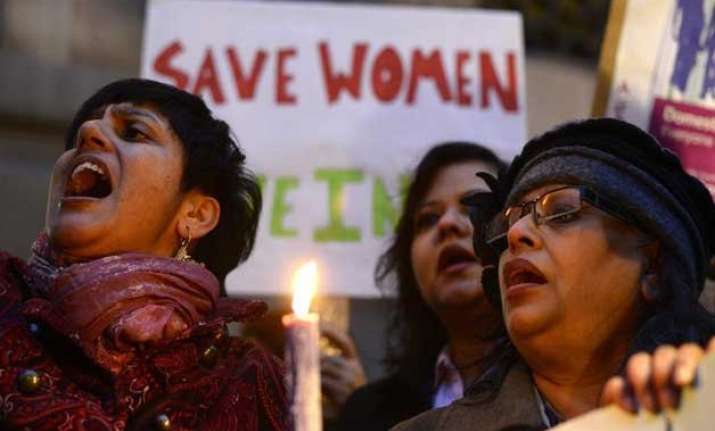 New Delhi: Amid outrage over the interview of a December 16 gangrape convict, CIC today directed the Delhi Commission of Women to make public records of rapes committed in the national capital with stern conditions to ensure that identities of victims are not disclosed.
"The Commission observes that the records relating to rape victims cannot be totally blocked from sharing for research purposes on the ground of personal information under Section 8(1)(j) of the RTI Act.
"When it is possible to separate information that can be given from that cannot be given, the PIO has to invoke doctrine of severability to facilitate the information," Information Commissioner Sridhar Acharyulu said.
The case relates to Baladevan Rangaraju who claimed that he wanted information on rape victims for research purpose and personally requested the Secretary of the Department, who after knowing the purpose, refused to furnish the records.
Rangaraju said information sought by him had to be maintained by the Department according to Delhi Commission for Women Act, 1994.
The Commission expressed concern over the issue of the protection of privacy of the rape victims and contended that it was not possible to separate the names of the victims from various documents including medico-legal case reports.
"Facilitate inspection of the records to the authorized female representative of the appellant with an assurance that they shall not bring any electronic device like video records, mobile, camera etc, block out the names and personal details of the victim and accused by whitener on the photostat copies," Sridhar said setting stern guidelines for disclosure of sensitive information.
He said each paper shall be verified by the officials of Delhi Women Commission to ensure that nowhere victims' names and private details are revealed before certifying.
"The appellant is directed to enter a non-disclosure agreement with an undertaking that he/his representative will not reveal information about the personal details of the victims and the accused and that they shall be responsible for any such revelation through the documents shared," he said.
Acharyulu warned that any such disclosure would not only result in the breach of undertaking but also an offence under the Indian Penal Code.
"It shall be responsibility of the respondent authority to secure records, and the appellant shall share the copy of the research report with the Women's Commission and this Commission," the Commissioner said in his order.