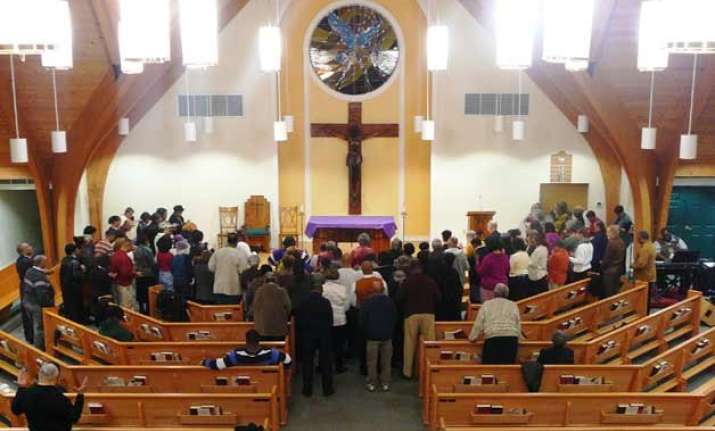 New Delhi: A Papal call to the faithful for a 24-hour communion with God in Catholic churches across the world in the backdrop of growing terrorism and violence and rampant persecution of Christians turned out to be an occasion for churches in India to include 'Ghar Wapsi' in the litany.
Parishioners flocked in to pray to the Lord for peace and harmony in the world, primarily remembering Christians affected by the Islamic State group's activities in countries like Syria. Catholic churches have kept their doors open for the prayers from 9 am to 9pm on Friday and Saturday.
However, bishops and priests in India remembered the threats the faithful faced from fundamentalist groups that initiated programmes like Ghar Wapsi, targeting basically Christians. All Catholic churches in Chennai were opened for the prayers, which were attended by people from all walks of life.
Commenting on the '24 hours for the Lord' event, a Lenten initiative, Pope Francis had said, "Flooded with news reports and troubling images of human suffering, we often feel our complete inability to help. What can we do to avoid being caught up in this spiral of distress and powerlessness?"
"Let us not underestimate the power of so many voices united in prayer," he added, giving the call for the prayer initiative.