Follow us on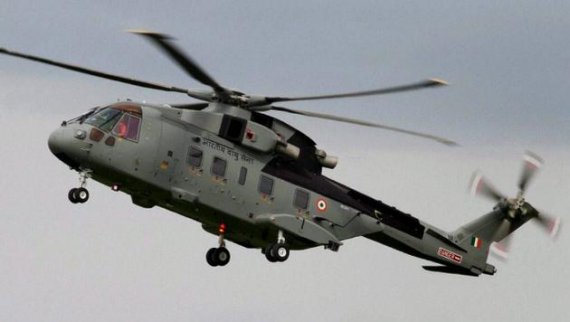 New Delhi: Businessman Gautam Khaitan, the first accused to be arrested in connection with Rs 3,600-crore AgustaWestland chopper deal case, was today remanded in seven- day Enforcement Directorate (ED) custody by a Delhi court after the agency said his custodial interrogation was needed.
Khaitan, who was on the board of Chandigarh-based company Aeromatrix which was allegedly a front firm for the financial dealings in the chopper deal, was produced before the court after ED arrested him today in connection with its money laundering probe.
Seeking 14 days custodial interrogation of Khaitan, who is also a lawyer, ED's prosecutor Naveen Kumar Matta told the court that the probe in the case was at a "crucial stage" and the accused was required to be confronted with the documents which the agency has received from the Ministry of Defence.
Matta told the court that searches were conducted by ED yesterday and some incriminating documents, mobiles and laptops were seized from the residence and official premises of the accused. ED needed to question him, he said.
The agency told Chief Metropolitan Magistrate (CMM) Sanjay Khanagwal that Khaitan's custody was also needed to find out the money trail.
"Investigation is of large magnitude having international ramification. He (Khaitan) was arrested today and his custodial interrogation was required," it said.
Opposing the plea of ED, senior advocate Siddharth Luthra and advocate Pramod Kumar Dubey, appearing for Khaitan, told the court that their client was arrested only on the basis of presumption.
"We are in 2014 now. For the last one-and-half-years, probe is being done in the case by CBI. CBI did not arrest me then what was the urgency of ED to arrest me. Is he (Khaitan) arrested on presumption only?" Luthra said.
Countering ED's arguments that "proceeds of crime" were to be determined by interrogating Khaitan, Luthra said, "Proceeds of crime come only when the agency can prove that the crime has been committed and the money involved has been its proceed."
Khaitan was arrested under provisions of the Prevention of Money Laundering Act (PMLA) by ED which had lodged a case in July this year against Khaitan, former IAF chief S P Tyagi and 19 others in the VVIP chopper deal case to probe alleged kickbacks.