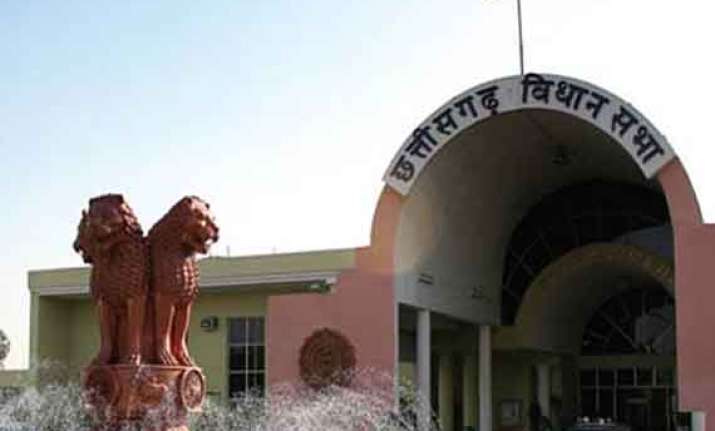 Raipur : The Opposition Congress today staged a walkout from the Chhattisgarh Assembly alleging black marketing and large scale irregularities in issuance and distribution of ration cards in the state. 
Raising the issue during the Question Hour, Leader of Opposition T S Singhdeo sought to know the total number of ration cards issued to below poverty line (BPL) and above poverty line (APL) families in the state till January 10 this year.
In his reply, Food and Civil Supplies Minister Punnulal Mohile said after the implementation of Chhattisgarh Food and Nutritional Security Act, the old APL and BPL cards were not valid and under the new Act, 70,58,475 families were issued rations cards.
The dissatisfied Congress members then interrupted the minister's statement.
Further, Sinjghdeo said the number of issued ration cards does not match the ratio of population of the state which would be around 2.70 crore. It clearly shows that bogus ration cards were issued, he alleged.
Supporting him on the issue, senior Congress legislator Satyanarayan Sharma alleged that the state government has failed to prevent black-marketing of ration cards.
Later, Congress members staged the walkout raising slogans against the government over the issue.