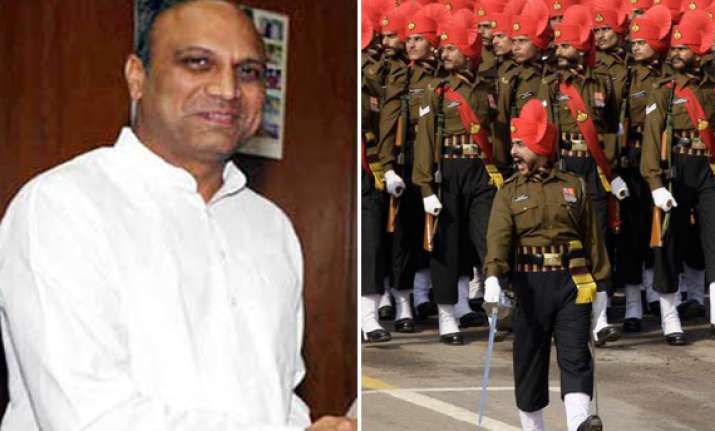 New Delhi, Apr 12: Notwithstanding the various controversies, the government today said that there are no differences between it and the armed forces and it is working in harmony with the three services.
"There are no differences at all between the establishment and the armed forces and we are working in harmony," Minister of State for Defence M M Pallam Raju told reporters here.
He was responding to a query on whether there was any role of an insider in the leakage of Army Chief Gen V K Singh's letter to Prime Minister Manmohan Singh.  
"I do not want to speculate on speculative reports," Raju told reporters after inaugurating an NCC seminar.  Gen Singh's letter on the state of preparedness of the armed forces to the Prime Minister was leaked to the media sometime back.
The letter was leaked at the time when Gen Singh had alleged that he was offered a bribe of Rs 14 crore by a defence lobbyist to clear a proposal for purchase of a tranche of trucks for the Army.
The Defence Minister has ordered a CBI inquiry into the bribe issue, even as another controversy erupted last week with a media report claiming unusual troop movement towards Delhi in January.
The government has rubbished the report saying that it was part of a regular drill.  Earlier, Defence Minister A K Antony had also stated that the government and the forces were working in a very cordial environment.
The Defence Ministry has also asked the Intelligence Bureau (IB) to investigate the leakage of Gen Singh's confidential letter.
On the outcome of the inquiry, Raju said, "I do not know anything about it. I have just come back from a tour."
Noting that China has more resources to dedicate for modernisation of its defence forces, Pallam Raju asserted that India is not "under-prepared" in anyway and is also acquiring capabilities to build its infrastructure along the border for security needs.  
"China's budget is four times that of India so they will definitely have larger resources dedicated to that (for modernisations purposes)," Raju said.  
He was replying to a question on rapid modernisation of military infrastructure by Chinese Army along its border with India which was mentioned in the recently released Annual Report of Defence Ministry for the year 2011-12. 
Raju emphasised that all efforts are being made by the Indian government to improve military infrastructure in the bordering areas.
Stressing that India is not "under-prepared" in anyway, he said "we are also gathering momentum in the way we are acquiring capabilities and the way we are building our infrastructure."
In the Annual Report-2011-12, the Defence Ministry has highlighted the way China is increasing its footprints in India's immediate neighbourhood.
"Rapid infrastructure development in Tibet Autonomous Region (TAR) and Xinjiang province has considerably upgraded China's military force projection and application capability against India and improved their overall strategic and operational flexibility," the report had said.  
Underlining that India desires a peaceful and cordial relation with China, the report had said, "Chinese footprints in India's immediate neighbourhood are increasing progressively due to its proactive diplomacy through political, military and economic cooperation and engagement."