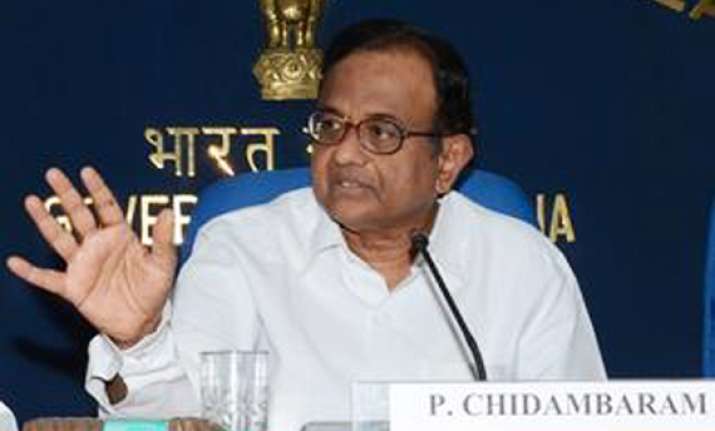 New Delhi, Apr 3:
Bowing to pressure from its ally Trinamool Congress, the UPA government on Tuesday agreed to hold a separate meeting of all Chief Ministers here on May 5 to discuss the issue of setting up National Counter Terrorism Centre (NCTC).
Home Minister P Chidambaram told a press conference here today  that the  May 5 meeting that would be totally devoted to the issue of proposed NCTC.
He said,  the conference of Chief Ministers on internal security would be held as per schedule on April 16, and the agenda has already been sent to all the Chief Ministers.
He said that three Chief Ministers had requested the Prime Minister for a separate meeting to discuss NCTC. ``Prime Minister asked me to write to all Chief Ministers that a meeting on NCTC will now be held separately on May 5,'' he said.
Among the chief ministers who have demanded a meeting on NCTC are Tamil Nadu CM J Jayalalithaa, West Bengal CM Mamata Banerjee, Gujarat Chief Minister Narendra Modi, Odisha Cm Naveen Patnak, Bihar CM Nitish Kumar,  and Tripura CM Manik Sarkar.
The  non-Congress CMs  had written to the Prime Minister, criticising the Centre's move to set up NCTC on the ground that it would violate the principles of federalism and encroach upon their turf.
Though Mr. Chidambaram has written to the CMs, allaying their fears about the proposed counter-terror hub, the CMs have been unrelenting in their demand to have a special meeting on NCTC.
Home Secretary R. K. Singh has also held consultations with the State police chiefs and chief secretaries to explain the Centre's view point on NCTC.