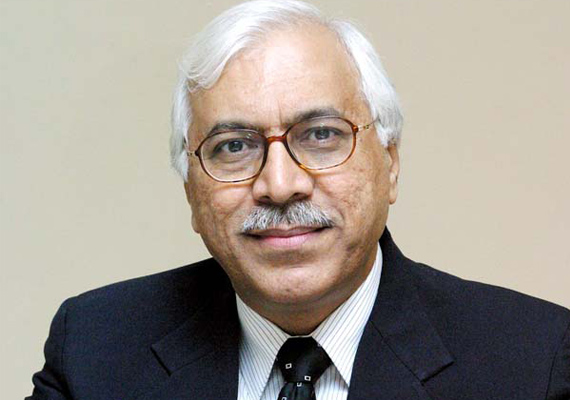 Gurgaon, Feb 22: "You love democracy and hate politicians, this is not possible"—quipped Chief Election Commissioner S Y Quraishi on Tuesday as he heaped praised on the country's political leaders, noting that because of their policies India is marching towards becoming a super power. 

"Our politicians are good. Had it not been so, our fate would have been like that of our neighbouring country...," the CEC said inaugurating 3rd state level philatelic exhibition here on Dlehi's outskirts.

"Because of their (political leaders) policies, India is marching towards becoming a super power," he said.  Noting that credibility of the Election Commission has been maintained over the years, the CEC said that everyone has faith in the Commission irrespective of whether one wins or loses in the election.

But at the same time, Quraishi lamented that a large number of voters living in metropolitan cities do not come out to cast their vote which is unfortunate. 

"These people sitting in their homes keep cursing politicians. Do they have right to do so?" he questioned. 

He said that the Election Commission has started a new Voter Education Division for one and a half years now.

"Due to this, the voter turnout in UP assembly elections has increased from 30 to 35 per cent.

"In the last 60 years, the polling percentage in UP has been the highest," Quereshi asserted.

The 3rd state level philatelic exhibition  'Parindey' -2012, is being organised by Postal department in the Exhibition Hall of Apparel House, Sector 44 Gurgaon and will conclude ond February 23.

Over 400 children from 15 schools were participating in the event. Many reputed philatelist are participating with their prize winning exhibits.

A unique feature of the event was 'My Stamp' counter where participants were able to get their own pictures printed as stamp.

Elaborating on the concept, the Director of Postal Services Gurgaon Division Meenakshi Yadav said, "My Stamp is an innovative facility, which is being made available for the first time in Gurgaon.

"Through this one can get their own photograph printed with picture chosen from the various templates and use it as an official stamp.

"My Stamp can be used for postal charges on mail items which will cost Rs 300 for set of 12 stamps," he said.  Quraishi also got his photo printed with a template for use as an official stamp.

Recalling his childhood days, the CEC said he took to the hobby from class III when his sister gifted him a stamp album.

"At that time, I found the stamps of other countries more colorful while ours were boring but over the years, now Indian stamps have also become colourful." Quarishi also released a special cover featuring Sultanpur bird sanctuary.