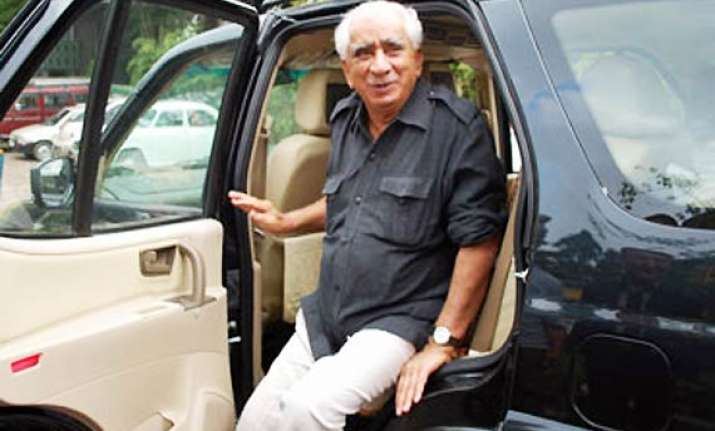 New Delhi, Nov 21: CBI has recorded the statement of senior BJP leader and former Union Minister Jaswant Singh in connection with the 2G spectrum allocation case as the agency is studying some more points raised by the one-man commission which went into distribution of the air waves. 

Official sources said here today that Singh was questioned recently and his statement was recorded in the capacity of the chairman of Group of Ministers in 2003 on Telecom matters.

The GoM was constituted to look into various issues including allocation of spectrum.

The sources said Singh, who had served as Union Minister in External Affairs and Finance ministries, shared whatever knowledge he had about the policy of First-Come-First Serve (FCFS) basis.

CBI has registered three cases in 2G scam during the tenure of three former Telecom Ministers - A Raja (2007-2010), Dhayanidhi Maran (2004-07) and late Pramod Mahajan (2001-03). 

CBI is looking at the observations made by the one-man commission of Justice Shivraj Patil from January 29, 2003, to May 2004, when Arun Shourie was the Minister of Information Technology, the sources said.

Retired Justice Shivraj V Patil report went into the telecom procedures followed for allocation and assignment of 2G spectrum during 2001 till 2009 and submitted its report in February this year.

The report had alleged new telecom licenses were issued in 2003 on first-come-first-serve (FCFS) basis at 2001 prices without any guideline overlooking telecom regulator TRAI's recommendations.

"On the basis of a letter of Chairman of TRAI (Pradeep Baijal) dated November 11, 2003, a decision was taken by the Minister that entry fee for the new applicants would be equal to the entry fee paid by the fourth cellular operator," the report had said.

The licences were to be issued on FCFS basis but no guidelines detailing the procedure to be followed were notified, it added.

In its communication on November 4, 2003, the report said TRAI had reiterated its recommendations of October 2003 that additional players could be introduced through multi-stage bidding process.

The report said "it appears that these recommendations were not placed before the Telecom Commission (the highest decision-making body of the Telecom Ministry)."

"Only after deciding on November 17, 2003, and November 24, 2003, to follow the procedure applicable to Basic Service Licence for granting UASL and also apply FCFS criteria and to collect entry fee from the new UAS licencees as was paid by fourth cellular operator, the recommendations of TRAI dated November 4, 2003 were approved by the Minister on December 22, 2003," it said.

After this decision, 28 new UAS licences were issued in the year 2004.