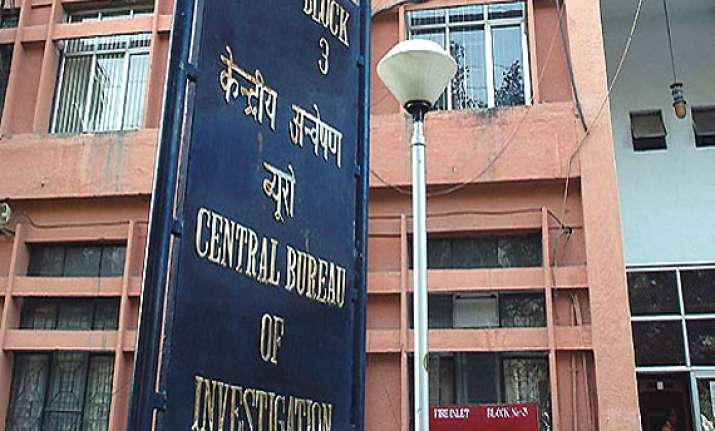 New Delhi, Dec 13: The CBI today wrote to the government expressing its unhappiness over various issues related to Lokpal saying many of the clauses would severely impair the functioning of the investigating agency.

In its letter to the Department of Personnel and Training, the CBI said the proposed move to make preliminary enquiry by Lokpal mandatory before giving cases to CBI will "severely impair" effectiveness of the agency in anti-corruption cases as it would lose the "surprise element" to carry out search operations, sources in the agency said. 

According to the letter, the agency at present gathers information from various sources and plans and executes a search operation to collect documents and evidence but if the preliminary enquiry by Lokpal is made compulsory and if the suggestions would be implemented, the agency will lose the "surprise element" to carry out such operations. 

The agency also cited lack of enthusiasm about the recommendations of the Parliamentary Standing Committee on Lokpal Bill that all complaints of corruption cases which are in the nature other than trap cases shall first be scrutinised by Lokpal by holding a PE.

A PE is conducted only when the available information or complaint about serious misconduct on the part of a public servant is not adequate to justify registration of a regular case.

"The mandatory provision of PE is bound to delay the commencement of investigation process. The experience shows that there are large number of cases in which element of criminality is known right from beginning. 

"Holding PE would add no value but rather help the accused by compromising witnesses and help in destroying evidence," the letter said.

The agency also objected to certain other provisions recommended by the committee which says that CBI charge sheet or closure report must be filed after taking approval of Lokpal saying this goes against the objectives of the keeping the agency autonomous, not answerable or liable to be monitored by either the administrative ministry or the Lokpal and protect the integrity of investigation. 

"This is also against the established jurisprudence on the subject which provides the powers for taking final decision after conclusion of investigation to the investigating agency and even the courts do not interfere with the process of investigation," the letter said. 

The CBI was of the view that all police reports filed by the agency are scrutinised by the courts which take a final call on them.

"This is also in contrast to the proposal to have a clear cut division between investigation and the prosecution.  Instead it is proposed that, CBI may send periodical reports to the Lokpal about the stage and outcome of investigation in respect of Lokpal referred matters," it said.