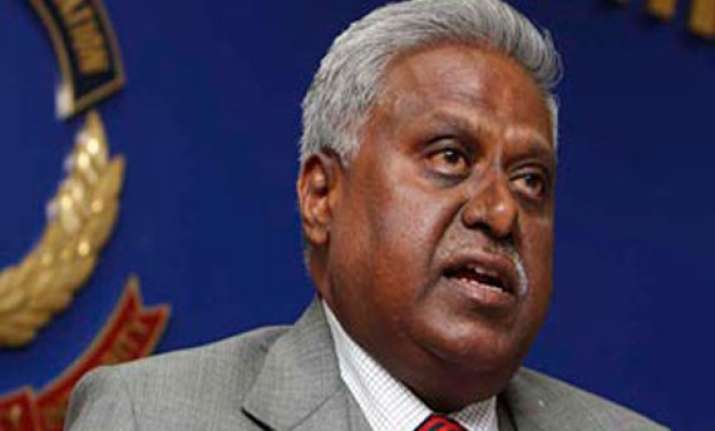 New Delhi: A controversy has erupted over the reported remarks of CBI chief Ranjit Sinha that the UPA government would have been happy if BJP leader Amit Shah was named as accused in Ishrat Jahan case charge sheet, a comment which he has denied.
A Delhi daily reported that Sinha has said that UPA government would have been happy had the encounter charge sheet mentioned close aide of BJP's Prime Ministerial candidate Narendra Modi, Amit Shah as the accused.  Shah was questioned twice in connection with the fake encounter by the agency but he was not named in the charge sheet as accused.
"There were political expectations... The UPA government would have been very happy if we government would have been very happy if we had charged Amit Shah...But we went strictly by evidence and found there was no prosecutable evidence against Shah," Sinha was quoted by the English business newspaper as saying.
A CBI spokesperson issued a statement that he was quoted out of context and unfairly.
"Director CBI has been quoted unfairly and completely out of context. CBI is an impartial and an apolitical organisation. In the Ishrat Jahan case, CBI has done a fair investigation to the best of its ability," the statement said.  BJP, which has been accusing CBI of colluding with Congress, today used his reported remarks of the CBI chief to attack the Government.