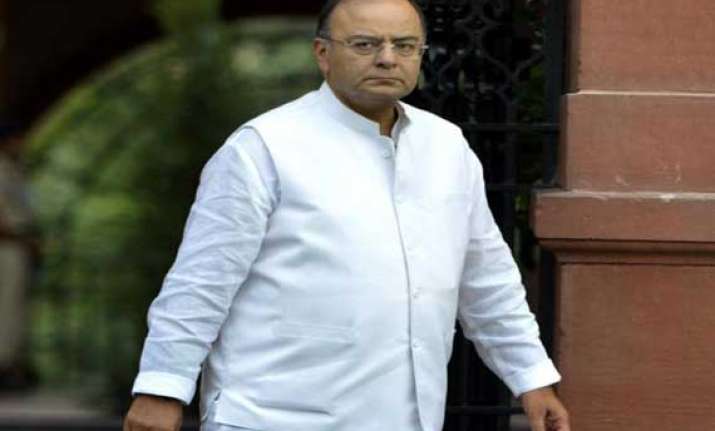 New Delhi: The NDA government today allocated Rs 700 crore to overcome problem of power transmission and water distribution system in Delhi.
Presenting the budget, Finance Minister Arun Jaitley proposed Rs 500 crore for reform in the water sector while Rs 200 crore has been set aside for reform in the power sector.
Separately, Delhi government was allocated Rs 349 crore as central assistance for 2014-15, which is a decrease of Rs 682 crore compared to last year's provision of Rs 1,031 crore.
"Delhi faces large in-migration every year. Delhi is plagued by frequent transmission-related problems and issues of water distribution and supply. In order to overcome this and make Delhi a world class city, I propose to provide Rs 200 crore for power reforms and Rs 500 crore for water reforms," Jaitley said in his budget speech.
He said that to solve the long-term water supply issues, an initial sum of Rs 50 crore is being provided separately.
Jaitley said construction of long-pending Renuka Dam would be taken up on priority which would increase water supply to Delhi.
The city has been facing long power cuts during the peak summer months in the last few years despite adequate availability of power. Major power transmission lines often trip when the load increases.
Experts say there is an urgent need to strengthen the transmission network to ensure round-the-clock power supply.
People in several areas of Delhi had a harrowing time for almost three weeks after a storm on May 30 damaged the transmission network. Restoration of the network took nearly 20 days.
Water scarcity is a major issue in many areas and though Delhi government has drawn up plans to streamline the water distribution system, fund crunch had affected implementation of various projects.
The Renuka Dam project envisaged supply of 275 million gallons of water daily to Delhi and also generate 40 MW of electricity for Himachal Pradesh.
The current average demand for potable water in Delhi is around 1,100 mgd (million gallons per day) and the Delhi Jal Board supplies around 800 mgd water across the city after treating raw water in its treatment plants.
The demand is projected to touch around 1,400 mgd by the end of the 12th Five-Year Plan in 2017. Delhi relies heavily on neighbouring states such as Haryana and Uttar Pradesh for he supply of raw water.
Large parts of the city witnessed a severe water shortage in the last couple of months and people even resorted to protests in many localities demanding water.