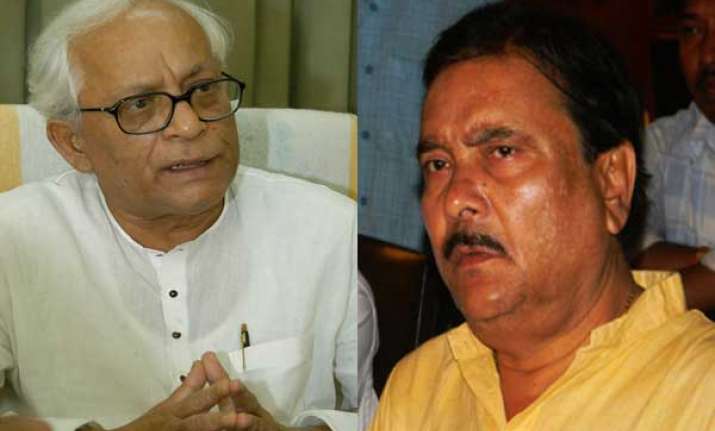 Kolkata : Trinamool Congress leader and West Bengal Transport Minister Madan Mitra today alleged that former chief minister Buddhadeb Bhattacharjee had told a "lie" while deposing before the Judicial Commission which is probing the killing of 13 persons in the city in police firing on July 21, 1993.
Referring to Bhattacharjee's deposition before the panel in which he had justified the police firing on Youth Congress workers, Mitra alleged that the former CM had told a "lie".  
There are no records from the said day to prove that policemen were injured, Mitra claimed while alleging that the firing was totally unprovoked.
Bhattacharjee deposed for nearly 50 minutes before the one-man commission of Justice (retd) Sushanto Chattopadhyay, a former Chief Justice of Orissa High Court.  
Chief Minister Mamata Banerjee, who was the then Youth Congress president in West Bengal, had given the call for a march to Writers' Building to press their demand for photo-ID cards to be made mandatory for all voters.  
Police had fired on the protestors on Mayo Road and Dorina Crossing at Esplanade, about a kilometre away from Writers' Building, killing 13 people and injuring several others.