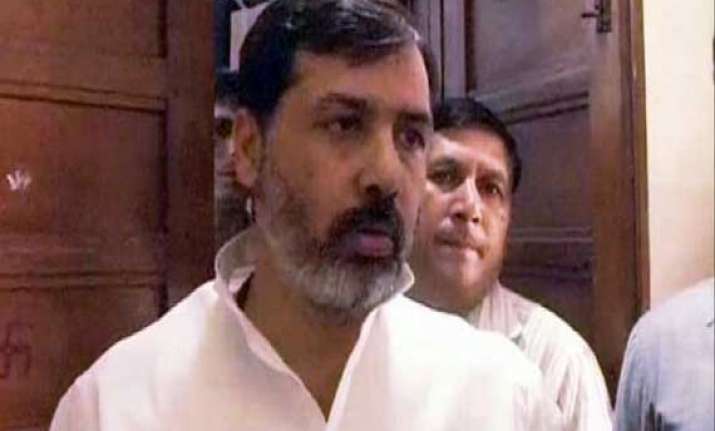 Jaunpur (UP): Bahujan Samaj Party on Monday  expelled its sitting MP from Jaunpur, Dhananjay Singh, who is facing several criminal cases including murder and rape, for anti-party activities.
Singh, who was elected as MP on BSP ticket in 2009 Lok Sabha elections, had announced to contest as an Independent candidate after being denied ticket by the party.
BSP zonal coordinator of Mirzapur and Varanasi Ram Kumar Kureel on Monday said that the party chief Mayawati has directed to expel Singh for not acting "as per the norms".
He is expected to file his nomination papers on Tuesday .
Singh and his wife were arrested on November 5 last year in connection with the death of their 35-year-old maid in Delhi.
The MP, who already faces charges of murder and offences under the UP Gangsters Act, was arrested for allegedly destroying evidence, not informing the police about the maid's death immediately and employing a juvenile as domestic help.
He is also facing trial in a rape case. Singh was accused of repeatedly raping and criminally intimidating a 42-year-old woman, a railway employee, between 2005-2009.