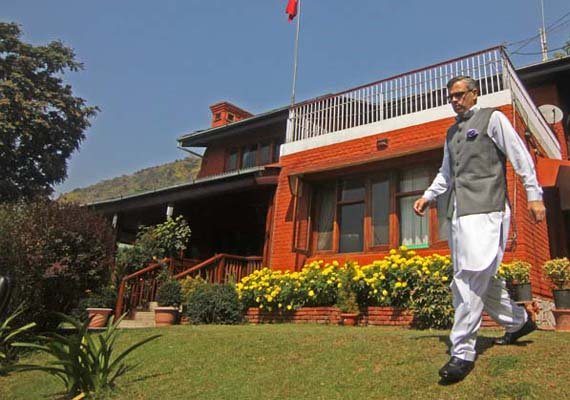 Srinagar: A BSF jawan is reported to have opened fired accidentally in the high security area near Jammu and Kashmir Chief Minister Omar Abdullah's residence at Gupkar road here today.
No one was injured in the incident.  "There was some accidental firing on Gupkar road this morning. The matter is being investigated," a BSF spokesman said.
The jawan fired several rounds.
Tension spread in the high-security Gupkar road area as people believed an attack had taken place at the chief minister's residence.        
 Since Omar Abdullah had been campaigning in Jammu region for the upcoming J & K assembly polls he was not at his residence.