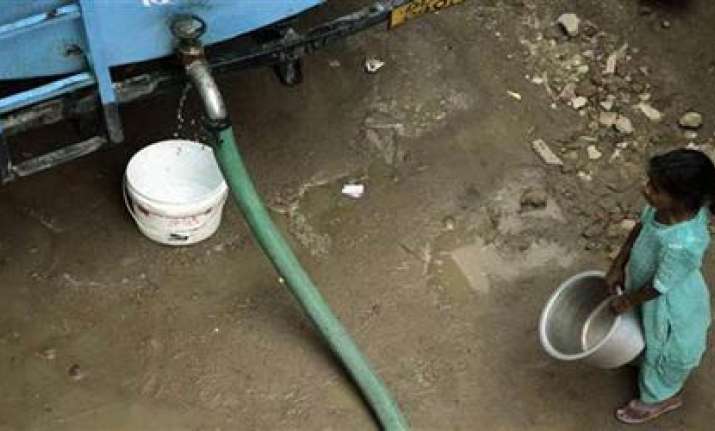 New Delhi, Apr 7: A superbug immune to almost all known antibiotics has been found in Delhi's drinking water, reports Times of India. British scientists said they have found the New Delhi metallo-beta-lactamase NDM-1 gene that makes bacteria highly resistant to all known drugs in the national capital's public water supply used for drinking, washing and cooking.

In August last year, after announcing the existence of this superbug created by the NDM-1 gene, scientists had said it was hospital-acquired.

"Now, we know it is not present in hospital ICUs but is actually freely circulating in Delhi's environment, both in the water people drink and those that lay stagnant," Dr Mark Toleman from Cardiff University told TOI.

"Drinking contaminated water will help the superbug enter our bodies. However, we still don't know how many in the population are already carrying the superbug," Toleman said.

The most worrying factor was that the NDM-1 gene had already spread to the bacteria that causes cholera and dysentery in India, the scientists said.

Their findings were published in British medical journal 'The Lancet Infectious Diseases' on Thursday.

This means when people carrying the superbug, especially children, suffer from a bout of cholera and dysentery, it would be nearly impossible to treat them with available antibiotics.

The researchers made another important finding.

The rate at which the NDM-1 gene is copied and transferred between different bacteria was highest at 30°C—a temperature common in Delhi for almost seven months in a year, from April to October.

"This will lead to faster transfer of the NDM-1 gene between bacteria, making them drug resistant ," Dr Toleman said.

In the study, scientists investigated how common NDM-1-producing bacteria were in community waste seepage (water pools in streets or rivulets) and tap water in urban New Delhi.

The researchers collected 171 swabs of seepage water and 50 public tap water samples from sites within a 12km radius of central New Delhi between September and October 2010. Samples were tested for the presence of the NDM-1 gene using polymerase chain reaction and DNA probing.

 All bacteria isolated from the water samples were also tested for antibiotic susceptibility and examined for NDM-1 by PCR and sequencing.

Meanwhile, Lancet medical journal has admitted that naming  NDM-1  after Delhi was a "big mistake", but it will not change its name.

"Naming NDM-1 after India's capital city was a big mistake," admitted Lancet editor Dr Richard Horton a few months back.

The editor of the highly prestigious British Medical journal said "it was an error of judgement" on their part to allow the article get published with the name NDM1 "as it unnecessarily stigmatised a single country and city."

But Dr Mark Toleman, from the University of Cardiff who conducted the study on the superbug, told TOI on Wednesday "that there is no discussion on changing the name."

Explaining the rationale, Dr Toleman said "the resistance gene is called a  metallobeta-lactamase that can break down all antibiotics including penicillins, cephalosporins and the most powerful class the carbapenems."

According to him, the first enzyme was named imipenemase or IMP for short when it was found in Japan in the early 1990s.

After this, another one was found in Italy in the city of Veronna by an Italian scientist called Gianni Rossilini who called it Verona imipenemase or VIM.

In 2001 another resistant gene was found in Brazil and so was called Sao Paulo metallo-beta-lactamase.

Since then several more have been found such as SIM for Seoul Imipenemase, Germany imipenemase and Dutch imipenemase.

"So NDM-1 which stands for New Delhi-metallo-betalactamase just follows the normal naming scheme for these type of genes.

Up until now no one has complained and it is difficult to understand why someone would complain unless of course they want to hide something," Dr Toleman said.