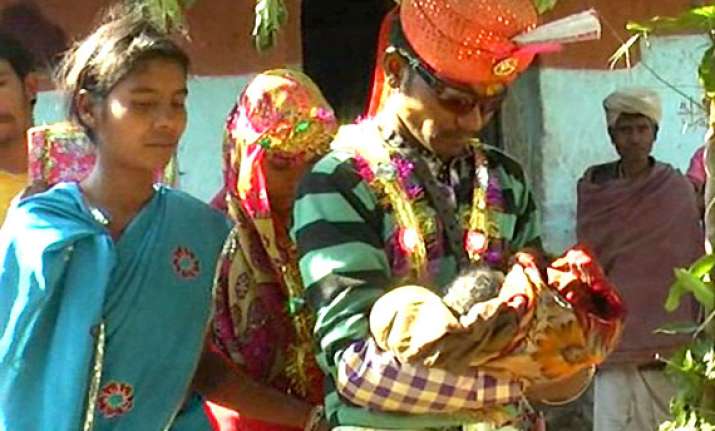 Bhopal: They say being a bride and becoming a mother are two of the best days in a woman's life.
But a bride managed to achieve both in one day, when just during the 'phere' ceremony, she gave birth to a baby.
The kin of both the bride and groom as well as community members decided to cancel the marriage and wind up the ceremony.
However, the groom decided to go ahead with the ceremony and took home not only the bride, but also the newborn baby, reported Hindustan Times.  
The incident unfolded on Friday in the tribal-dominated Dindori district, 466 km east from state capital Bhopal.
The bride, Damayanti Bai (name changed), went into labour pain during the 'phere' ceremony and delivered a baby right at the venue.
All the guests and relatives present at scene were shocked and most of them tried to persuade the groom Man Singh Dhurve to walk-off the marriage.  
But to everybody's surprise Man Singh said he could not leave the bride in such a situation and continued with the marriage rites with the baby in his arms.