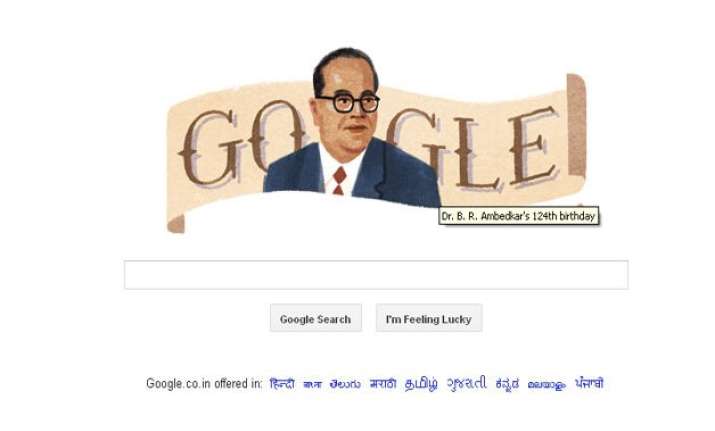 New Delhi: The search engine giant Google marked the 124 birth anniversary of the Father of the Indian Constitution, BR Ambedkar with a Doodle on its home pages in 8 countries around the world.
The BR Ambedkar doodle is visible on Google's country-specific home pages across three continents - Argentina, Chile, India, Ireland, Peru, Poland, Sweden and the United Kingdom.
Popularly known as Babasaheb, BR Ambedkar was the chairman of the drafting committee of constituent Assembly.
He was a politician and jurist who fought his whole life for the rights of dalits and other persecuted classes of the Indian social system.
Dr Ambedkar was born in Madhya Padesh in central India in 1891, the fourteenth child of his parents. As a member of the Hindu Mahar caste, who were regarded as untouchables by the upper classes, he himself was the victim of discrimination, and was segregated at school.
He wrote a book on the religion, converted, and converted numerous of his supporters. He died in Delhi in 1956, his cremation being attended by hundreds of thousands of supporters and activists.