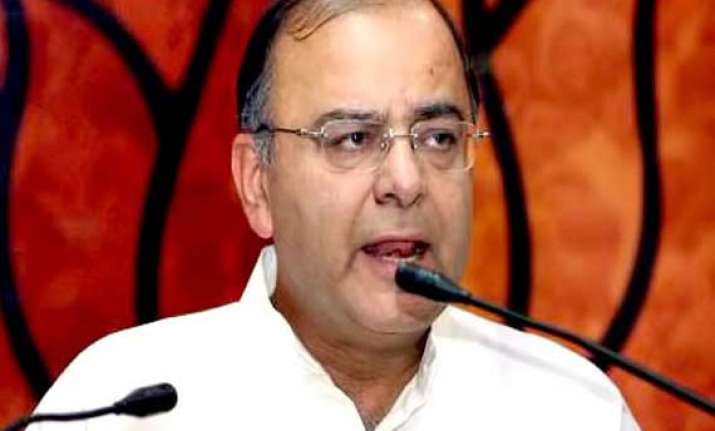 Varanasi: BJP leader Arun Jaitley today released the party's 'Vision Document' for the Varanasi Lok Sabha seat, and said the people of this temple city should introspect before choosing a candidate.  He said that "it is a historic opportunity for the voters of this city to choose a government, the master key of which will be in the hands of the people of this temple town".
"On one side there is (BJP prime ministerial candidate Narendra) Modi and on the other there is Congress which has a candidate backed by a person like Mukhtar Ansari (Quami Ekta Dal MLA lodged in jail in a murder case)," Jaitley said at a press conference here.
"The people of Varanasi have to decide that what kind of candidate they want to choose," he added.  
Criticising Aam Aadmi Party chief Arvind Kejriwal, who is taking on Modi in Varanasi, Jaitley said Kejriwal's 49-day government in Delhi was a "governance disaster".